How To Use Incognito Mode in Google Maps
Google is rolling out new privacy features to Google Maps, Youtube and Voice Assistant services. To provide more privacy to users, Google has launches Incognito Mode for Google Maps.
Incognito mode has been one of the most popular privacy controls since it launched with Google Chrome in 2008. They have added it to YouTube earlier this year, and now they rolling it out in Google Maps
How To Use Incognito mode in Google Maps iOS & Android
You can easily turn on Incognito mode in Google Maps by selecting it from the menu that appears when you tap your profile photo, and you can turn it off at any time to return to a personalized experience.
Steps to Use Incognito Mode in Google Maps
Open Google Maps App
Click on your profile picture.
A menu will appear.
There you will see "Turn on incognito mode", Tap on it.
You will be switched to Incognito mode on Maps.
You can use Google Maps in Incognito mode any time y just switching between them.
Here is a simple GIF demonstration of Incognito mode in Google Maps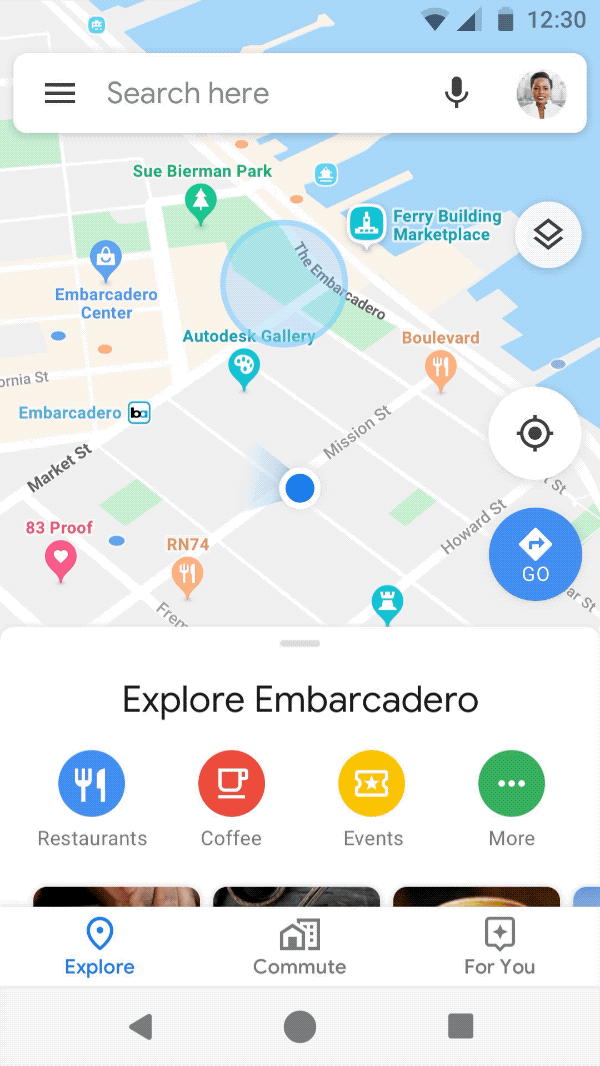 How to Turn Off Incognito Mode in Google Maps
To Turn of Google Maps Incognito mode option, click on Your profile and select " Turn off Incognito mode. It is really simple.
Suggested  Read: Download Google Family Link Parental Control App Android| iOS
How to Turn Off Incognito Mode in Google Maps on iPhone
To turn on Google Maps Incognito Mode on iPhone or iOS devices follow the same procedure.
Google Privacy Updates
The incognito mode on Google Maps will stop saving maps activity to users' accounts, including the places they search for.
Google has announced new privacy updates for 3 of its services, namely Google Maps, YouTube, and Google Assistant.
Google Maps will be getting an incognito mode, YouTube is getting a history auto-delete option, and Google Assistant is getting support for voice commands to auto delete Voice search history.
Alphabet Inc's Google also launched a new Password Checkup feature that checks users' passwords if they've been leaked at other online services.
Incognito mode will start rolling out on Android this month, with iOS coming soon.