Kingston
 is one of the biggest manufacturers of 
SSDs
 and HDDs world, there's no doubt. The company is also known for being one of the few to combine quality, reliability and a low price on their products. They have recently presented an SSD unusual: it is the 
Kingston V310
, which has a storage capacity of 
960GB
 and apparently will be cheaper than many might expect.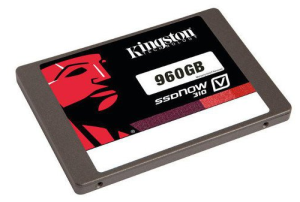 As is known, the new Kingston V310 has read speeds up to 500MB / s and write 450MB / s, which is not bad. The company says that its line of units V (launched in 2009) is characterized by the best price-performance ratio in the market, allowing consumers to acquire good SSD units at a low price. SSDs work differently to traditional hard drives and are not only less prone to failures and have a longer useful life, but they are also much faster. Of course all these features come at a cost, and that prevented the sale of SSDs is made ​​up of hard drives, which are obviously cheaper.
Kingston has not revealed the cost of the V310 of 960GB yet, but when you consider the price of the V300 480GB, then it is likely that this new unit will cost approximately $ 800 or $ 850, but you'd better wait for the Kingston confirm its price. A very positive point in its favor is that it will have 3 year warranty.