Congress lashes out at TRS over housing scheme
Congress lashes out at TRS over housing scheme
The Congress leadership in the State went hammer and tongs at the Telangana Rashtra Samithi government demanding that pending bills for an estimated 4.90 lakh beneficiaries of the Indiramma housing programme for the weaker sections be cleared without any more loss of time.The Telangana Pradesh Congress Committee had planned an elaborate protest campaign across the State. The primary contention of the opposition is that because pending bills were not yet cleared, the poor people are staying in unfinished houses for a long time now, left open to the vagaries of nature.While TPCC president N. Uttam Kumar Reddy was in his home constituency of Huzurnagar (Nalgonda district), at Madhira and Wyra in Khammam, the protests were held under the leadership of TPCC working president Mallu Bhatti Vikramarka, while MLC Ponguleti Sudhakar Reddy participated in the protest at Sattupalli of Khammam district.Other places where Congress leaders were present in the protests include J. Geeta Reddy (Zaheerabad-Ranga Reddy), D.K. Aruna (Gadwal-Mahbubnagar), Sunita Laxma Reddy (Narsapur-Medak), Ponnam Prabhakar and Nerella Sharada (Karimnagar), Mahesh Kumar Goud (Nizamabad) and Gandra Venkatramana Reddy in Warangal.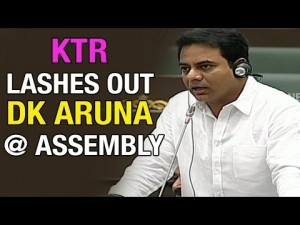 Congress lashes out at TRS over housing scheme
Flash strike against:suspension of MPs,Meanwhile, the PCC leadership representing Andhra Pradesh and Telangana also staged a flash strike near Basheerbagh in the State capital protesting against the way Members of Parliament were suspended from the Parliament for demanding the dismissal from the House, of those found corrupt.At a press conference addressed jointly by PCC leaders of the two States, Mr. Uttam Kumar Reddy, APCC president N. Raghuveera Reddy, former Minister Dr. Shailjanath and APCC spokesperson Janga Gautam said the Centre had murdered democracy and termed it a 'Bad Day' that 25 MPs could be suspended for pressing ahead with their demand.The leaders alleged that there was evidence of Madhya Pradesh Chief Minister Shivraj Singh Chouhan's irregularities in the Vyapam scam, while referring to Foreign Minister Sushma Swaraj helping businessman and cricket administrator Lalit Modi get his travel documents, apart from Rajasthan Chief Minister Vasundhara Raje's business interests. Were they not instances of corruption, they asked?