Windows Phone 8.1 will support higher resolutions and better processors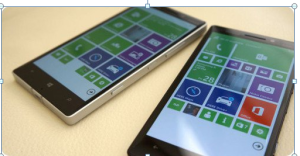 Microsoft already announced the new Windows Phone 8.1 some few days ago, but did not yet announced when it will be available to end users. WP8.1 is said to receive two major upgrades this year and a third coming in 2015 Crotona addition virtual assistant, what other notable developments will be incorporating the next version of the mobile platform Giant software? New rumours talk about some of the improvements that will come with the second update, which is expected later this year.
One of the most remarkable things that incorporate Windows Phone 8.1 is the future support for 2K resolution screens. Today Windows Phone supports a maximum resolution of 1920 × 1080 pixels, although for some it is considered a 2K actually leaked information which is referred to a higher resolution than Full HD. CertainAndroid Oppo, Vivo and LG devices already have or will have higher than Full HDresolutions, so it seems that Microsoft will finally live up to its rivals, unless with respect to the screen resolution.
Rumours also talk about the best support for processors, such as the 805 Snapdragon Qualcomm, i.e. improvements in terms of hardware this time may be quite noticeable.
Of course at this point we cannot know if all this information is true or not. Let's wait to see if more data is filtered or if Microsoft or another company makes an announcement about it.