SanDisk launches new 512GB SD
When it comes to storage (speaking in computer level course), one of the largest companies in the sector is undoubtedly
SanDisk,
not to mention others such as Kingston and others. Recently,
SanDisk
has again demonstrated why it is one of the companies leading the sector, just to provide an SD card with an impressive storage capacity. The new
SanDisk SD
has a capacity of no less than
512GB
and is known as the
SanDisk
Extreme PRO UHS-I. As
now
account insurance, it is the
SD card
with more storage market.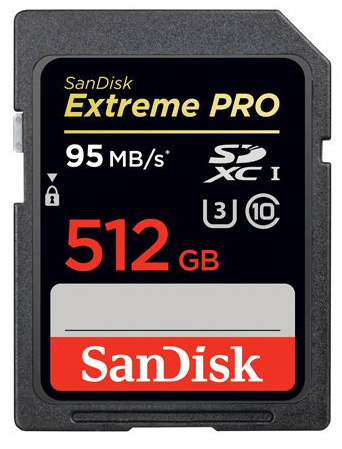 Obviously this card is not meant for the average user, but for those professionals who recorded many videos in high quality, either 4K (3840 × 2160 pixels) or Full HD (1920 × 1080 pixels). Given the high quality videos require a lot of space, it is obvious that professionals need a practical means of storage, have large capacity and can be easily carried anywhere and the new SanDisk SD card is just that.
The Extreme PRO UHS-I give us a write speed of up to 90MB / s, while the maximum read speed is 95MB / s, pretty impressive for an SD. Regarding the rest of the technology of this card, there is nothing particularly rare, ie it can run on any computer on which a standard SD work, although it is recommended that the card reader is not more than 4 years have been rolled out.
The SanDisk Extreme PRO UHS-I is available only with a capacity of 512GB, and we can also acquire in 256GB and 128GB versions. The 512GB will cost $ 800, still the most expensive sector of course.