samsung struggles in sales thinking of changing the CEO
samsung struggles in sales:
Samsung is reportedly considering a major executive shake-up says a Wall Street journal.
As reported by some Wall Street Journal, the company is considering various scenarios in an effort to boost up its lagging mobile sales.
Samsung CEO Kwon Oh Hyun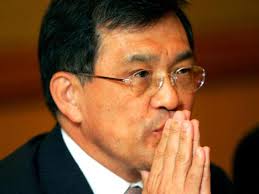 Samsung New CEO:
One thing is most considerable that the cheif co- executive J.K. shin is going to be moved from his post and may be removed from CEO post. In his post B.K. Yoon  could take over mobile duties. To take over his work over seeing the home appliance and television businesses.
The journal's anonymous sources said that no final decisions are made, but Samsung didn't commented anything.
Earlier in this month the Journal has also reported that Samsung may be make up to 30 percent fewer smartphone models in order to cut costs.
Samsung Logo:
Though Samsung devices are still vividly popular, the company is facing decline all the year, dropping it's net profits upto 20 percent and revenues to 8.9 percent in the second quarter then announcing its lowest third quarter profit in more than three years.
Samsung Mobiles:
April launched the Galaxy S5 handset (pictured) has sold about 40 percent fewer devices than usaual expectation, its reported that 12 million s5 mobiles compared to the 16 million Galaxy S4 phones during the same time period. And it's no secret that the tech giant with highest workers than Apple, Microsoft, Google combined is facing continued pressure from low-cost phone makers like Huawei and Xiaomi.
But it also has some new competition in the high priced mobile makers with Apple's new iPhone 6 lineup.
But an executive change may not be the only big changes coming at Samsung. Earlier in this month, reports tipped of the development on the Galaxy S6, which is codenamed "Project Zero".