More than likely that anyone who has a mobile which has inadvertently damaged at least once in your life
.
 A bad fall can be enough for the device's screen is shattered, and of course in many situations our smar
t
phone may end up swimming without some resistance to water. 
Samsung
 is aware of these cases, so we decided
to make
some changes in their 
warranty policy
, introducing the so-called Protection Plus Mobile Elite, an exclusive program for customers of the company in the United States. In exchange for a certain amount of money, 
Samsung is ready to offer replacements
 for devices that suffer accidental damage.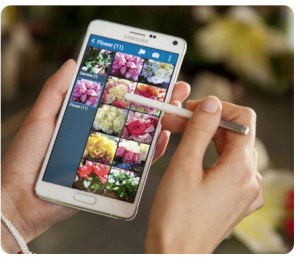 What the new program does is basically extend the warranty of the mobile for 2 years. Those devices that are covered and have been dropped, wet or have any electrical or mechanical failure may be replaced. The company has indicated that replacements are available in two business days or less.
During the duration of the guarantee can be made up to 3 total claims, so if you have a bad habit of seriously damage your mobile 3 times in less than 2 years, maybe you should find another job. The user has to send to Samsung's only once you receive the new damaged unit, but as a sign will have to make a delivery of $ 100. That's not all, because depending on the device will have to pay an extra amount: $ 95  in the case of the Note and $ 75 if it is a Galaxy S.
Currently this program only covers the following models: Galaxy S4, S5 Galaxy, Galaxy 3 and Galaxy  Note 4.