Salman Khan's sister Arpita's wedding at Hyderabad
Arpita Khan sister of Salman Khan Marriage
Arpita Khan who is adopted sister of Salman khan. Arpita born on 1st August 1989 and she all set to marry her boyfriend Aayush Sharma. Aayush sharma is doing his family business and which is based on Delhi. Even his father Anil sharma was Himachal Pradesh Cabinet minister. They all set to marry on 18th November 2014 at Falaknuma Palace which is located in Hyderabad.
Arpita and Aayush are deep love since 2012 and recently they confirmed by their wedding. Formerly Arpita has dated with Arjun Kapoor for two years.  The wedding will be according to both Hindu and Panjabi traditions. Salman Khan planned a big surprise world class flat apartment gift for the couple and they spend a crores of rupees for the decorating the wedding avenue. There are many guests for this wedding are from politics side, business, film industries over india.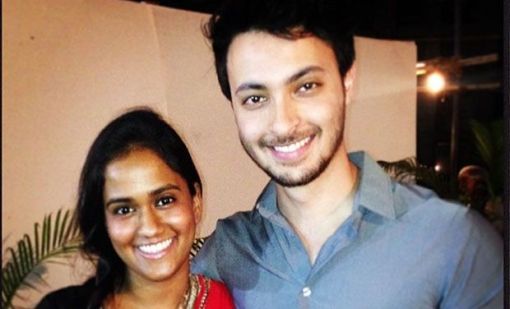 Some famous guest list for wedding is: Narendra Modi, Bachchan family, Sharukh khan, Aamir khan and Kiran Rao, Hema Malini and Dharmendra, Hrithik Roshan, Kareena Kapoor, Katina Kaif, Karan Johar, Sajid Nadaiadwala family, David Dhawan family, Chiranjeevi and his son Ram charan and respectively.
Guests to Arpita Khan Marriage and other Details
Narendra Modi attending the wedding have not confirmed because there might be another task for him but it will be nice if he come said by BJP MP Shatrughnan Sinha. SRK was finally confirmed that arriving for wedding, he also added that " I knew her since her childhood. I don't need Invitation  for the wedding because our relationship was great and I feel that she is also my sister". However Bachchan family have not confirmed about their presence at the wedding.
After the wedding, the reception will be on 21st November and it is placed on Bandra five star hotel in Mumbai. There celebration of their wedding will be in presence of many business persons, sports persons, Bollywood guests.
Finally, Arpita and Aayush wedding created a big topic in the Bollywood. After one and half decade Salman Khan's family is witnessing a wedding.