Sai Dharam Tej brought tears in mother's eyes-CineMAA Awards 2015
CineMAA Awards for Sai Dharam Tej unforgettable which brought tears in his mother's eyes:
Young hero Sai Dharam Tej nominated for the Best Deput Male actor for his movies Reyy and Pilla Nuvvuleni Jeevitham this are the first movies which are nominated in CineMAA awards 2015,this awrad functionn was organised by MAA Tv annually by the Movie Artists Association to honour artistic and technical excellence for proficials in the Telugu Industry.The ceremony will be live telecast in MAA Tv every year from the Hyderabad International convention center of the Novotel Group from Hyderabad. Sai Dharam Tej was first happy for the nomination for his performance in film "Pilla Nuvvuleni Jeevitham" in CineMAA awards for Best Deput Male and it was unexcepted that his film would be bring him the award best deput male.Sai Dharam Tej was awarded Best Deput Male trophy for both the movies "Reyy" and "Pilla Nuvvuleni Jeevitham" in CineMAA Awards which was held Yesterday in Hyderabad.Spotting his penchant for terrific dances, fights and even mass dialogues, he was adjudged the best for the award.Sai Dharam Tej was very happy and unexpected for the award also exicted with the award in CineMAA Awards.When the award is being given to him on the stage by veteran actress Jayasudha and producer Allu Arvind, Sai Dharam did an unthinkable. He took his mother Vijaya (Chiru's sister) to the dais to collect the award. Unaware of the fact that Sai Dharam received this award, it was tears flowing from his mother's eyes. She asked him, "why didn't u tell me that you received an award?".The award achievement for Sai Dharam Tej was unforgettable in his life, it was received my his mother it was emotional happening in the CineMAA awards 2015.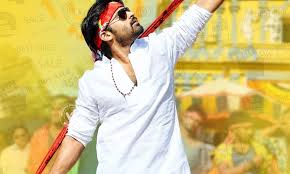 Though Allu Arvind asked Vijaya to give award to Sai Dharam, this young mega hero insisted his mother to collect award on his behalf from Allu Arvind. It's an emotional happening.Sai Dharam Tej was thankful to the film team and fans for selecting him as the best deput male and voted him.This is the seems to be more  emotional in CineMAA awards 2015.Sai Dharam Tej was happy for the award in his early film industry carrer.Hope that he will make many awards in his Career in film industry