Moto G: is still considered the best low-end mobile?
The Moto G is a smart phone that was initially released last year and became determined to conquer the low end of the market, which is doing very well sector. Motorola sought to introduce a smart phone low price was able to have very good sales, and the truth is that he succeeded, as the Moto G has proved all that the company expected, and in fact has been best many expected. The main advantage of this device is its price: at a cost of only $ 180 U.S. dollars without a contract, those looking for a simple device cannot resist. The Moto G may not be the fastest smart phone, not the prettiest nor the most intelligent, but the very low price we forgive all. In cost-quality mobile only thing that seems to approach the G is the Lumia 520 from Microsoft / Nokia, although obviously bears a very different platform.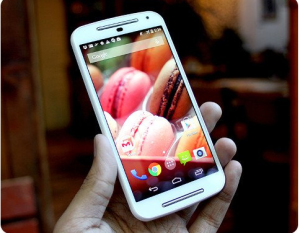 Back then, it has been recently launched the "sequel" of Moto G, or rather, a slightly improved version that also retains the same price, which means that we will be obtaining a little more technology for a similar cost. Will the 2014 model had the same reception that launched last year? That really remains to be seen, but it looks like it could be as successful as his brother or even surpass. Compared to the 2013 model, the new one has a better camera and runs Android 4.4.4 for example, and although does not have LTE, we cannot expect much since it is one of the cheapest smart phones out there.
Tell us: Have you had a chance to try the Moto X? What do you think the 2014 model compared to the original released in 2013?