Microsoft removes 1500 apps in the Windows Store
Microsoft is leading a cleanup in its app store, the  Windows Store, and has already begun to get rid of many misleading or false applications. After modifying certification requirements its app store to prevent apps available in it's false, the company has begun to get rid of a big total of existing applications, and so far nearly 1,500 have already been winnowed out.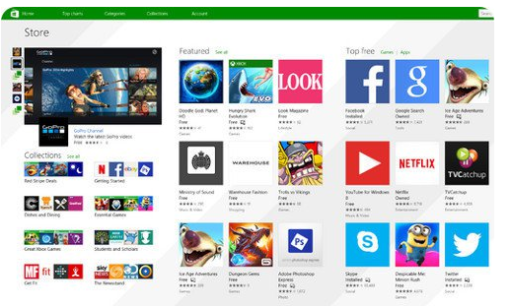 Todd Brix said that many users have made   complaints against certain applications, since they are sometimes confusing or misleading titles, which happens because the developers want users to buy its false to my thinking they are substantial. Brooks says that all user feedback very seriously and is withdrawn based on that have changed the certification requirements of the Windows Store, so there is less confusion over the names and features of the new apps.
The policy change requires that the name of the software and reflects clearly the precise functionality of the application, ensuring that it can be classified and identified correctly, but besides that the icons may not be similar to existing ones, to avoid confusion.
Of course not all developers have violated the requirements of Microsoft by the way, there are some who are still willing to realize the modifications necessary for your application is not taken away.
With regard to users who downloaded a paid application that proved false, Brix announced that Microsoft is willing to return the money spent on buying this app.
What do you think about selling fake applications that only seek to deceive or defraud users? Do you think Microsoft's new policies will help prevent these situations?