Micromax's Yu Yureka Plus Review: Small adjustments Make a Good Phone Better
Micromax's Yu Yureka Plus Review: Small adjustments Make a Good Phone Better
Micromax launched the new Yu brand and series of smartphones. These devices are only available online but offer great specifications at low prices, focusing on the increased customisation options offered by the CyanogenMod operating system that Yu preloads onto its devices. The Yureka and Yuphoria both offer the benefits of customisability and great specifications at competitive prices, and have enjoyed some success.Yu's third product is the Yureka Plus. At Rs. 9,999, it's Rs. 1,000 more expensive than the Yureka, and adds a bit to the spec sheet to justify the price hike. The two big changes are a higher-resolution full-HD screen and a new camera sensor that should improve photo quality by a bit. We go into the details to find out what the Yureka Plus is all about.
Specifications and Software of Micromax's Yu Yureka Plus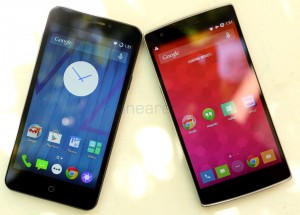 When the Yu Yureka first broke onto the scene, its specifications list was impressive to say the least. At a time when the vast majority of budget phones were using lower-cost MediaTek SoCs, the Yureka used the then-new Snapdragon 615. Apart from that there was also 16GB of internal storage and 2GB of RAM, along with 4G compatibility and Bluetooth and Wi-Fi connectivity.These specifications remain the same on the Yureka Plus, and unfortunately don't quite have the same shock value anymore since a long list of devices in this price bracket have matched them. However, it's still a competitive set of components for the price and will remain competitive for a long time to come.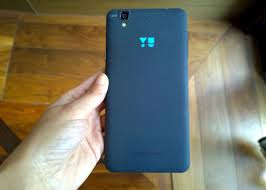 Yu has stuck to Cyanogen 12 OS for the Yureka Plus, although the system is based on Android 5.0.2 out of the box, an upgrade over the Yureka which came with Android 4.4.4. We're big fans of the operating system, since it offers a host of customisability options that let you set your phone up exactly how you want it. From button functions to the lockscreen; from the status and pull-down bar to the notification drawer; everything is customisable and can be adjusted to your liking. Above all, it's a quick and efficient system that is a pleasure to use. Very little is different from what the Yureka offers.There's also very little bloatware on the system, and the handful of apps that are present are actually incredibly useful. AudioFX is a system-wide audio equaliser and controller, while Screencast lets you record video of your phone's screen. Perhaps the only app we didn't care much for was the Yuniverse Opera-based browser. Fortunately it could be uninstalled and was out of our way within seconds.