Interstellar Hollywood movie review and rating:
Directed by
Christopher Nolan
Produced by  
Emma Thomas
,Christopher Nolan,Lynda Obst
Written by  Jonathan Nolan Christopher Nolan
leading actors
Matthew McCo ,naughey,Anne Hathaway
Music by Hans Zimmer
Cinematography by  Hoyte van Hoytema
Edited by Lee Smith
Distributed by Paramount Pictures Warner bros Pictures
Release dates :October 26, 2014 (premiere)
November 5, 2014 (North America)
November 7, 2014 (United Kingdom)
Running time 169 minutes
Country :United States,United Kingdom
Language: English
Budget $165 million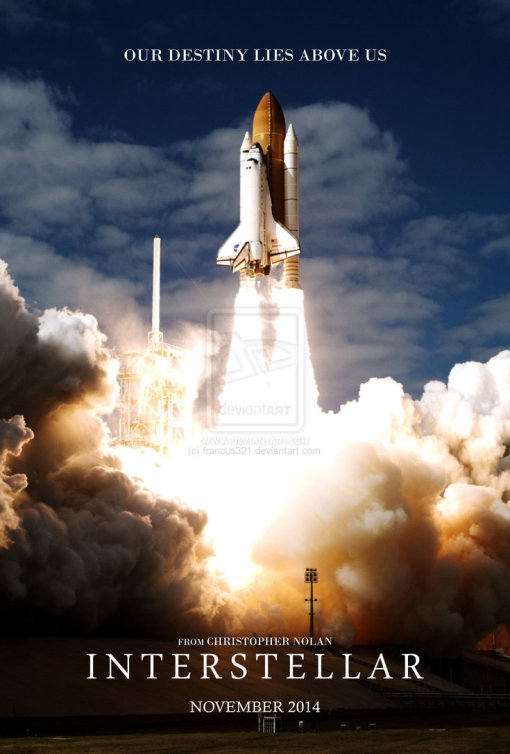 Interstellar Movie Rating: 9.5/10
Interstellar is a 2014 science fiction film this movie was directed by Christopher Nolanleading actors in this movie are Matthew McConaughey, Anne Hathaway, Jessica Chastain, and Michael Caine, . This Movie was written by Jonathan Nolan and Christopher Nolan, Christopher combined his idea with an existing script by his brother that was developed in 2007 for Paramount Pictures and produced by Lynda Obst. He is producing the film with both Obst and his wife, Emma Thomas. Theoretical physicist Kip Thorne, whose works inspired the film, acted as both an executive producer and a scientific consultant for the film. Warner Bros., who produced and distributed previous films of christopher Nolan.
The new project of Christopher Nolan , the acclaimed director behind Inception , Memento , and the saga Dark Knight . This film science fiction seems far his most ambitious project since it is about a group of astronauts who discovers a wormhole that allows them to visit planets and reinstall complete systems where the human race after the slow extinction of the planet Earth .
In this movie actors having different roles named as
Astronaut Crew
Matthew McConaughey as Cooper
Anne Hathaway as Amelia Brann
David Gyasi as Romilly
Wes Bentley as Doyle
Bill Irwin as the voice of TARS[
Josh Stewart as the voice of CASE
Interstellar Movie official Theoretical trailer: