Sachin Tendulkar has written his story in a book called "IT'S MY WAY" in this he mentioned all the incidents and all about his carrier and his life as a cricketer. Sachinhas already said that he wanted to quit cricket at the time when he had a most miserable run as a captain. He also added the series with West Indies didn't do his confidence a lot of good but it was his team members who were there to cool him down.
GREG WAS A RING MASTER:
Former skipper S.Ganguly of the side has expressed eagerness of master's view onGreg Chappell. Sachin has mentioned about Greg as he calumniated him as "A RING MASTER". He said Greg offered him a chance to become Captain and said that they would rule the cricket in India. The Master blaster says, he was totally disappointed with the way Greg thought.
Sachin also said that Greg was also responsible for a dismal show of team India in the world cup-2007. He added that he almost went on to remove V.V.S.Laxman as he asked the talented hyderabadi to open the batting which Laxman didn't like and Greg was the major factor in all the rifts that were caused at that time in the Indian team.
Master also said Greg was not at all happy with Dravid and was always criticizing him with unnessary reasons. Greg wanted to rule the cricket in India and he didn't want any seniors in the side.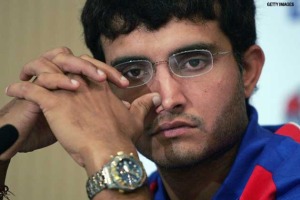 Ganguly said that, "Dravid was aware of it and he said that he couldn't stop or control Greg". Ganguly has also expressed some interest to write his story soon.
Dravid said that he doesn't care and he doesn't want to recollect this incidents of life which were considered to be black days for Indian Cricket. He added that this book would be quiet interesting book to read.
THIS BOOK HAS ALREADY BECOME THE MOST AWAITED………….