Ajith Yennai Arindhaal 1st Week Box Office Collections Report
Yennai Arindhaal Movie is going to be releasing on more than 1000 theaters world wide. So, Makers are expecting to collect huge number at the box office collections as they are planning for a grand release at the box office. As the Advance bookings for the Movie has opened in major online booking portals like book my show. The tickets has been sold out within just a hour.
And many people were went crazy by waiting in the queues outside the theaters for hours to grab their tickets. As multiplexes have allocated maximum of shows to Yennai arindhal movie the price rates will be comparatively very high with respect to other theaters. So, with lack of competition at the Box office as their is no other movie which currently at the Box office, Ajith's Yennai Arindhaal Movie gonna roar at the Box office. Even the majority of theaters have been screening yennai arindhaal. So, with the maximum occupancy and the grand release Yennai Arindhaal movie is going to collect best openings in Ajith's Career.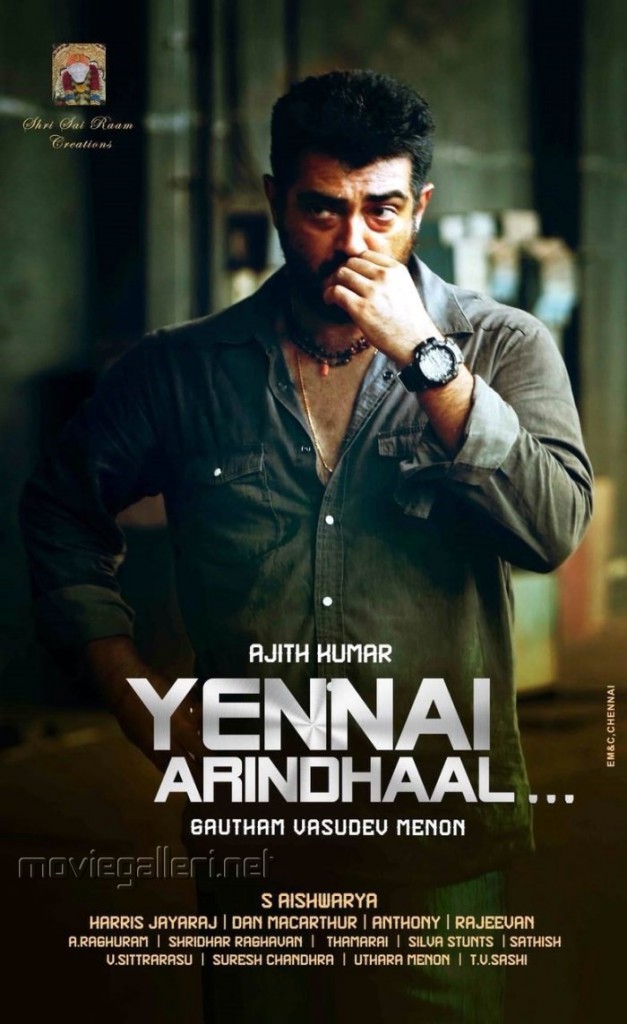 Yennai Arindhaal movie 1st Day Box Office Collections:
1st day Box Office Analysis:
Yennai Arindhaal movie is expecting to collect good numbers at the box office as there are no good films present at the Box office reports . As "I" released 20 days before there wont be much impact to the collections of Ajith Yennai Arindhal. As Aamabala, Darling won't give as much competition at the box office, Yennai Arindhal movie may garb all sort of audience to theaters. As Gautham Menon has class fan base and Thala ajith has huge mass fan base, the film will reach all sort of audience with no doubt. So, By keeping family audience in mind, Yennai Arindhal movie may collect high openings than Kathi.
Yennai Arindhaal  All India 1st Day Collections (Gross): 13.9 Crores
Tamil Nadu=11 crs
Karnataka=1.3 crs
Kerala=1.2
Rest Of India =0.4
Yennai Arindhaal  film First Day Overseas Gross Collections is Expected to be 9.86 Crores . So, In total Yennai Arindhaal movie First Day collections is 24 Crores approximately.
Total 1st Weekend (4 Days) Box Office Collections report (Area-Wise):
Tamilnadu 31.25 Crores
Kerala 2.25 Crores
Karnataka 3.65 Crores
Rest of India 1 Crore
Total all Over India Gross 38.65 Crores
USA 3.10 Crores
Aus/NZ 0.90 Crores
UK 1 Crores
Rest of Overseas 10 Crores
Yennai Arindhaal 1st Weekend 4 Days World Wide Collections (Gross) 53.65 Crores
Estimated total World Wide Share 27.25 Crores approx