Yuvraj Singh father Yograj slammed Dhoni
Yograj slammed MS Dhoni for not selecting Yuvraj Singh into World Cup Squad:
Former Indian Cricketer Yograj Singh slammed Indian Captain M.S.Dhoni for not selecting of his son Yuvraj Singh into World Cup team. Yograj Commented "I want to know what is M.S. Dhoni's problem with my son, he played for nation even while suffering from Cancer" on selection of Team.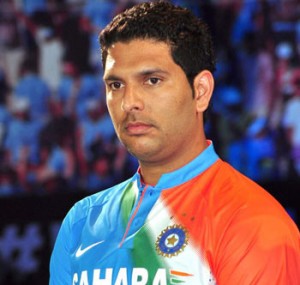 "I was shocked when I learnt that Yuvraj Singh was not in the World Cup squad. If M.S. Dhoni is having personal issues with my son, I won't do anything, God will do justice. He told the selectors that Yuvraj was not needed in the squad" said by Yograj Singh.
But many legends are expected that Yuvi will not that much easy to get into team for World Cup squad. And also many people in the country also screamed that we want Yuvi in World Cup after there is ambiguity on Ravindra Jadeja chances of selecting without any injury issues.
Yuvraj Singh covers up after father Yograj slammed Dhoni:
Not only Yuvraj Singh many crusaders who played key role in winning 2011 World Cup not get entry into this time World Cup squad. The others dashing openers Virender Sehwag, Gautam Gambhir, bowlers Zaheer Khan and Harbhajan Singh are avoided by selectors.
After this issue Yuvraj has covered his father comments on Dhoni. Yuvraj Singh quoted that "Like every parent my dad is also passionate and I am sure got carried away always enjoyed playing under Mahi n would do so in future" on his official Twitter page. This comments look forward end the issue and He was still waiting to play.
On 16th February IPL 8 auction has commenced and in that Yuvraj Singh sold for big price of 16 Crores by Delhi Daredevils. Zaheer Khan also sold at 4 crores by Delhi Team.