Whatsapp rolled free voice calling feature in India
Whatsapp free voice calling out in India by only on Invite-only Basis:
The most running application today in many parts of the world which made the communication more easy and more convenient between different groups of students,business people etc is "WHATSAPP". It is well known for its outstanding features of multimedia service which made the course of action of business people to easily publish their market. And the recent most desirable feature of WhatsApp is voice call.
Whatsapp rolled out free voice calling feature in India available on Invite-only Basis:
This feature on what's app is available only to the few users on invite-only basis. As of now,this invite-only basis basically means that users would get a call through what's app from someone who already has the updated feature. The main criteria for the user to receive a what's app voice call is to have a contact from the user who has the updated feature of the application
The feature is also restricted to android only and the user need the updated 2.11.508 version to access the app.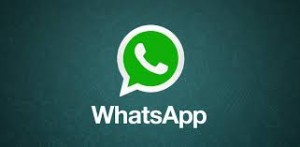 A report by GSM Arena pointed an user called Pradesh who was able to get the feature activated on his nexus5 smartphone. He posted his experience saying that it cannot seem to send invites to other people, the only thing ensurable is that it works in India for people running lollipop5.0×nexus5 and other Indians without the earlier combination cannot get it.
Whatsapp Interesting Features and Facts:
Users who receive the voice-calling feature will notice an icon for it ,beside the chats and contact tabs. This call interface seems to be quite similar to a smartphone's contact directory. This app also keeps a record of recent what's app calls.Few interesting results about what's app  usage which gave rise to many interesting and free use features;
* App has 700 million monthly active users.
* 30 billion messages are shared on what's app everyday .
So,with this voice-calling feature coming soon ,it's likely that what's app engagement number will rise soon.