SCIENTISTS FOUND NEW VIRUS WHICH DECREASES IQ BY 7 TO 9 POINTS
Next time you lose your keys or you failed test blame it on a virus. Next time when you acted like joey tribbiani infront of your friends just blame it on a virus. Astonishingly researchers from Johns Hopkins University and the University of Nebraska have discovered a virus that makes you little dumber or duffer.
The scientists are flabbergasted upon finding the previously unknown "stupidity virus" in throat cultures of healthy subjects during totally unrelated experiment. 44 percent people who are positive to this virus have shown 7to9 points lower in IQ tests.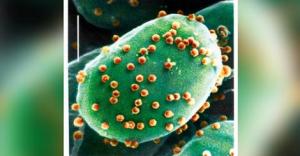 When Nebraska researchers have done clinical trails on the digestive systems of mice same thing appeared. The rodents blundered around the mazes, appeared fearful to the new toys and seemed oblivious to new entry ways in and out of their cages. Simply they went dumb.
This is the ticking example showing that the microbes we carry will affect the behavior and cognition or remembrance of us. Said lead investigator Dr. Robert Yolken a virologist
Virus makes the humans more stupid
Viruses come into a cell and they develops in there and proceeds to affect other cells to spread the virus. As how now ebola and hiv are passing. They have this quality of without living source they just pass through and when they got a living organism they shoot out and proceed developing out.
Now onwards we can't say IQ  talent is not hereditary coz virus may loot it.