Vengsarkar to receive BCCI Lifetime Achievement Award
 Vengsarkar to receive BCCI Lifetime Achievement Award:
The BCCI today Announced Indian Former Captain Dilip Vengsarkar for the prestigious CK Nayudu Lifetime Achievement Award.the Award will be presented on 21 November.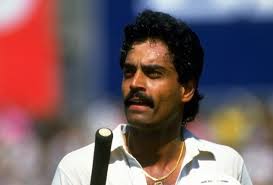 Along with Dilip Vengsarkar, 24 years Indian Fast Bowler Bhuvneshwar Kumar also elected for the Best International Cricketer for the BCCI 8th Annual Awards.
BCCI Announcement on  the Award
One of India's Best Batsmen Dilip Vengsarkar, was Nominated for the award by BCCI interim President Sri Shivlal Yadav and the committee.
Dilip Vengsarkar, who was served for the nation in the period of 1976 to1991. Along with the prestigious award C.K Nayudu lifetime achievement award, and the Reward of Rupees twenty-five Lakhs.
 Vengsarkar debut in indian cricket team:
He started his cricket carrier in 1975-76 with Irani Cup, in the match he played for Mumbai against the Rest of India. Which is his debut in  Indian cricket.
 Vengsarkar in 1983 Worldcup: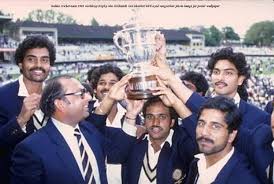 Dilip Vengsarkar was a member of the Indian cricket team that own first world cup for India in 1983.and also he was a player in World Championship of cricket in the year 1985.in the period of 1987-89 he lead India in 10 test matches.
He was nicknamed as "Colonel". And Vengsarkar was chairman of the Indian cricket board BCCI's Talent Research Development committee for 3 years. In the period of 2006-08 he was chairman for the All-India Senior Selection Committee.
An award devised to honor the best performers of the year will also see Indian medium-pacer Bhuvneshwar get the Polly Umrigar Trophy for being India's best international cricketer of the 2013-14 season. The award comprises trophy and a check for Rupees 5 lakhs.
 Bhuvaneshwar Kumar as Best International crickter :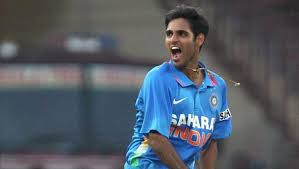 24years old Bhuvaneshwar Kumar, who played 11 Test matches and 42 ODIs for India in the cricket team. In IPL (Indian Premier League) he is the most valuable player of the Sunrisers Hyderabad Team. he is getting the India's best international cricketer for the season of 2013-41.along with the trophy he is getting a check of Rs.5lakhs.
The award ceremony is going to be organized at Taj Land's End on Friday.