Veena Malik is blessed with son
Veena Malik
was yesterday blessed with a boy child in U.S and the news was out when her husband tweet about the news.
Veena Malik
a
Pakistani Model and actor
seen made heer apperances in few bollywood films and a contestant in top reality shows of India Big Boss.
Veena Malik
particpated in BigBoss season 4 and she was final six contestant who got out last two weeks of show
.Veena Malik
how made her performances in  Daal Mein Kuch Kaala Hai, Zindagi 50-50, Super Model and Kannada.
The twittet post of Veena malik husband: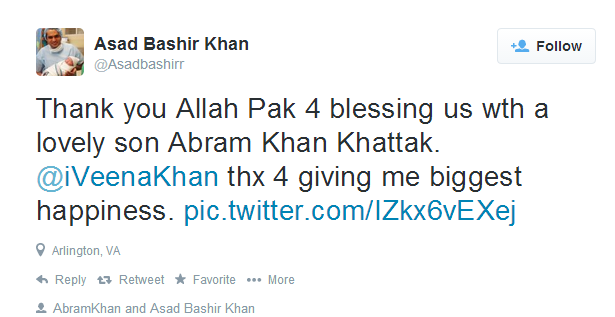 The controversial actor who is married to a business man in December 2013 at Dubai.She tweeted the news of of the new baby born to them and posted the pic of thebaby boy .They also tweeted that the new born baby is named as Abram khan khattak.
PIC of Veena Son: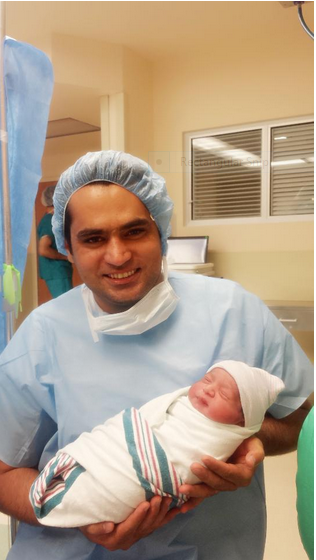 Veena being a actor not known for her performances is best known for the controversies in Indian Films and she made a huge buzz with the semi nude pose to FHM Magazine on cover pic