UN's survey saying 6 out of 10 men in India violent towards their partner
UN did a survey about violence against females in INDIA. It says that six out of ten men in INDIA have acted violently either by beating or abusing their wives or partners. At some or other point of time facing economic distress.
The study is titled Masculinity, Intimate partner violence and son preference done by UNFPA and ICRW. It puts a spotlight on the violence against women in INDIA for foreigners. For us we know what happens in INDIA, every family has it's own dirty story.
Coming to a hypothetical INDIAN in his/her family they will tell stories about how their grandfather shows anger on their grandmother because of his lose in card game or if he's drunken. Or their father abusing their mother for every mistake of children saying it's your raising though knowing there's half his share in it. But things changed a lot these days they were not what their parents are. People are trying to be good of their parents not bad. Present generation got new strings to hang on.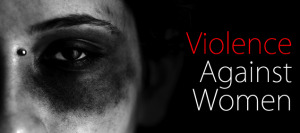 According to study 66% men that they had a great say than their wife in important decisions that affect them- I say it may be 75%.
According to study 52% of the women surveyed reported that they had experienced some form of violence. 38% suffering physical abuse. Educated men and women were 35 years old are less likely to exert violence or experience.
This study doesn't show actual facts I feel men changed a lot in the past they were too much violent now a days they were asking opinions of women for decisions, accepting girl children. Illiterates following this customs not educated people.
This study is based on interviews of 9,205 men and 3,158 women, aged 18-49 across Uttar Pradesh, Rajasthan, Punjab, Haryana, Odisha, Madhyapradesh and Maharashtra out of 599875900 this no. they just took 9205 and saying 66% INDIAN men are abusive against women shame on you UN. People changed a lot. And there are a lot of NGO's trying to explain uneducated people what's wrong what's correct. Just don't peek into a little shit and declare INDIA is a garbage, okay?