Tollywood Star Cricket Cup Live|HudHud Cyclone Relief Fund|Vijayawada
Tollywood Star Cricket Cup Live Streaming HudHud Cyclone Relief Fund :
HudHud Cyclone which disturbed Vizag city and the TollyWood as made Memu Saitham  event earlier this month where all the stars of TollyWood are together for this fund raiser and the event was successful and was able to get a fund of nearly 12 crores .
Now again Tollywood is together for raising fund and the are going to play Cricket match at Vijayawada . Tollywood Star Cricket Cup to be held on 13 Dec 2014 . Match starts at 9.00 am . and can watch live streaming here .
All Stars of Tollywood are to be at the match and money raised through this event will be for HudHid relief
Tollywood Star Cricket Cup Live Streaming  :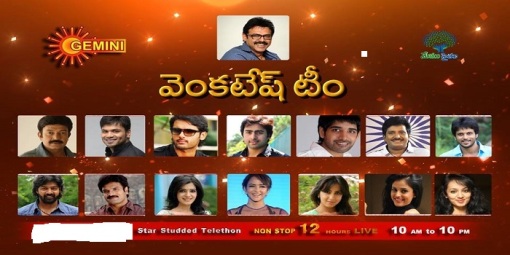 Venkatesh Team – Manchu Vishnu, Manchu Manoj, Nitin,Nara Rohit,Sushant,Naveen Chandra, Dr. Raj, Aadarsh, Samantha , Manchu Lakshmi, Sanjana, Priya Banerjee, Tejaswi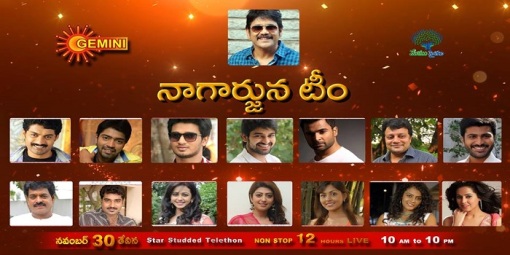 Nagarjuna Team – Akhil, Nikhil, Allari Naresh,Naga Shaurya, Sachin Joshi, Kalyan Ram, Sai Kumar, Rajeev Kanakala,Rakul Preet Singh, Pranitha, Madhu Sahlini, Poonam Kaur, Disha Pandey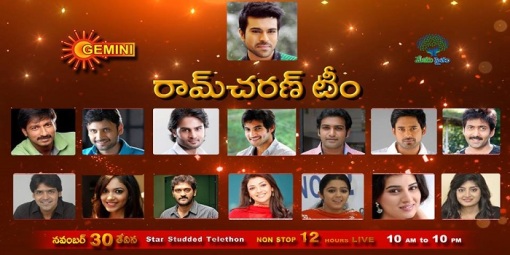 Ram Charan Team – Ravi Teja,Aadi,Sumanth,Taraka Ratna, Varun Sandesh,Sudheer Babu,Charmi, Archana, Ritu Varma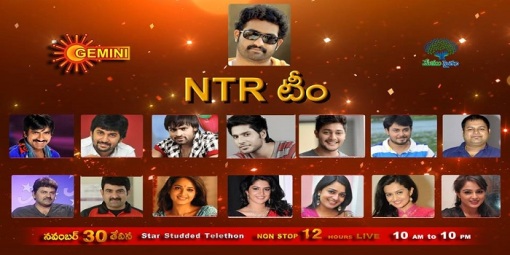 Jr NTR Team – Srikanth, Gopi Chand, Nani, Sai Dharam Tej,Thaman(Music Director), Sandeep , Raghu, Kajal, Anushka, Deeksha Seth, Nikhita, Sonia, Asmita Sood, Subhra.
This time Women (actress) are also playing in the team .
Watch Tollywood Star Cricket Cup Live Streaming at :