SuperStar "Mahesh Babu" as Hyderabad Brand Ambassador
Telangana government planning to take brand ambassador for Hyderabad. For this Prince Mahesh babu name is hearing all over the secretariat and the state. For the development of the state and that would come into existence in the coming years, government want a brand ambassador for advertising and to publish? So for this goverment Telangana is making arrangements to select the brand ambassador. Super Star Mahesh babu, Nithin are the two names suggested as brand ambassador for telanagana.
Prince Mahesh Babu is well known actor in the film industry. He is the beating heart of many girls in India. Sridevi welknown as Thilokasundari, says she is a big fan of Mahesh Babu in the Tollywood industry. Not only her many boys and girls are diehard fans of Mahesh babu.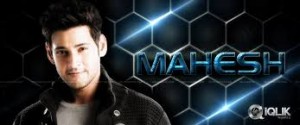 Reasons to take Prince Mahesh babu as brand ambassador for Hyderabad:
Super Star Mahesh is of Andhra Pradesh, but he is not in any one of the controversial issues till now.
Prince Mahesh babu looks very very stylish and he is handsome too.
Super star Mahesh babu has the star image not only in Tollywood but all around the world.
His father Krishna picture also adds to its image.
Mainly young people are very much attracted Super Star Mahesh.
Super Star Mahesh will be brand ambassador for Hyderabad:
KCR wants to make Hyderabad as tourist place and the construction and bridges that are coming in Hyderabad and all are promoted by the brand ambassador. Telangana State organizing the World Congress on Information Technology (WCIT) in 2018 for this as the group name and brand ambassador will be better and best for the better promotion of these events.