We have to stand for Deepika Padukone: Shah Rukh Khan
The Badshah of B-town spoke up about his co-star Deepika Padukone's stand regarding the cleavage video controversy, at the music launch of his upcoming film,
Deepika Padukone has made headlines big time and for all the right reasons, might we add. The Finding Fanny actor was seen lashing out at a leading daily on Twitter, after coming across an obscene video which showcased her cleavage. While reacting to the popular daily's vulgar stint, Dippy wrote, "YES! I am a Woman. I have breasts AND a cleavage! You got a problem!!??"Where B-town actors like Arjun Kapoor, Alia Bhatt, Priyanka Chopra, Anushka Sharma and Ranveer Singh have already voiced their support for Dippy's stand on the popular social networking site, her co-star Shah Rukh Khan was seen speaking up for her and her stand on the controversy at the music launch of his upcoming film Happy New Year.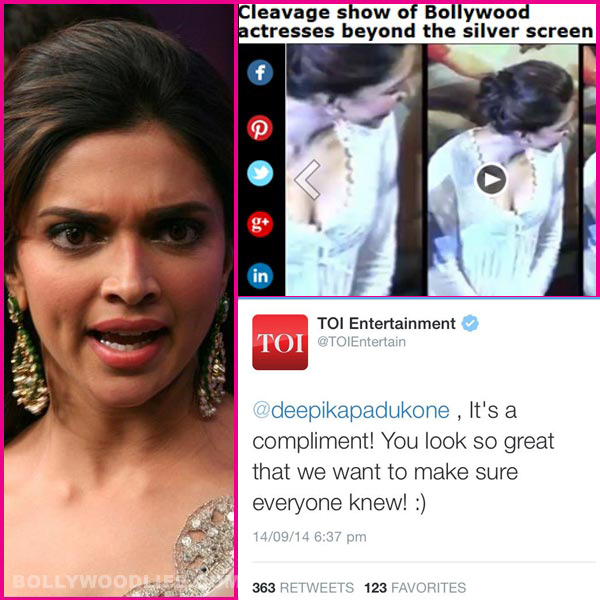 When asked about Deepika's reaction on Twitter, SRK said, " What Deepika has said, ever woman around the world feels. What she said we believe in, men like me may not have the guts to say it like her but we believe in it. It's fantastic that everybody stands by it. We should not trivialise it."
Where SRK was upfront about the incident, lady of the hour Deepika Padukone chose to stay mum with only a comment saying,"I think I have said what I wanted to say."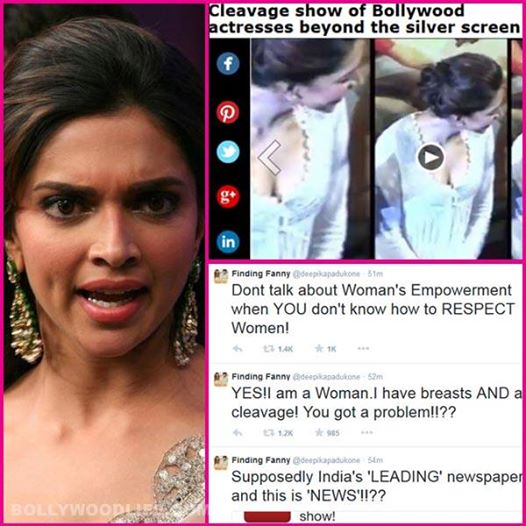 Well Dippy may be a woman with a few words, but they come across as powerful nonetheless. Keep watching this space for more updates from the music launch of Happy New Year