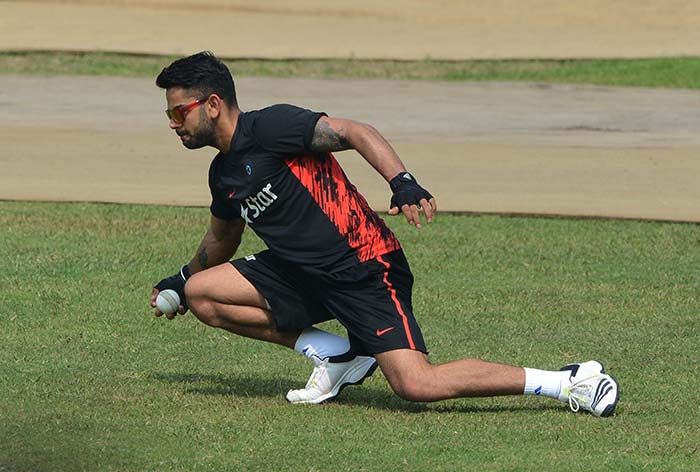 batsmen who as delivered his talent and a successful batsmen in the top order done well in the early 2014 is struggling with out of form .A batsman for Delhi with his class and known for his tons is struggling to get to even double digits couple of times .Virat Kohli who played consistent in is career is now not to the level of his performance.
Virat Kohli's performance started to drop down from start for IPL7 season and continued in the England series. The player with his mind focused out for game is again working again to get back to his game .The youngster is taking help and tips from is former team mate and legend batsmen Sachin Tendulkar
Sachin is helping out Kohli  in the nets  at Mumbai and this youngster is also working hard.