Rudhramadevi New Look Motion Poster
Anushka Shetty New Look In Rudhramadevi: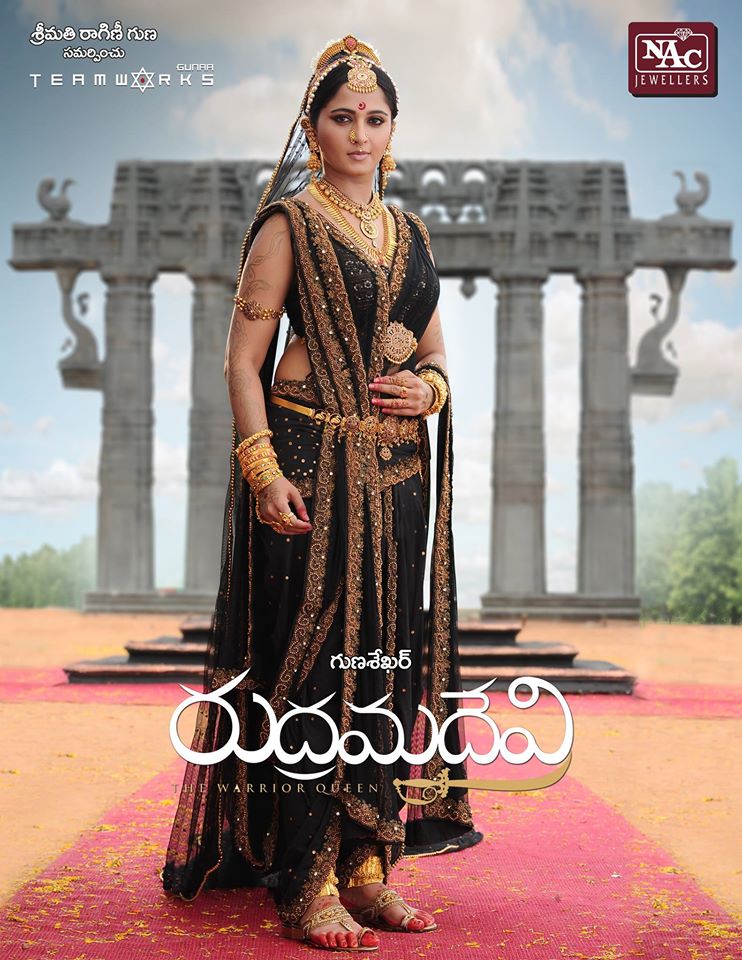 A New Motion Poster was released by Rudhramadevi movie starring Anushka Shetty directed by Gunasekhar. It has been released today on You Tube. There are another stars who also involve in this project are Daggubati Rana and Allu Arjun. Daggubati Rana as Chalukya Veerabhadra and Allu Arjun as cameo appearance in this movie as Gona Ganna Reddy. There are another cast Catherine and Nithya Menon also a part of this movie. There are many stars which enhancing this project value in the film Industry.
The director Gunasekhar and his craft was much impressive by seeing looks of Anushka and other cast in Rudhramadevi movie. The movie was also produced by Gunasekhar. Gunasekhar team was working for more than two years only on this project and this project could give him success for which he was waiting for more than ten years.
Anushka was well-known actress in south and who got famous with Arundhati movie directed by Kodi Ramakrishna. After this movie she has shown interest to appear in more lady oriented films. Now she was coming with Rudhramadevi. In her career 2015 will be peak year because of making appearance of two big projects like Rudhramadevi and Bahubali are having huge expectations.
The Music composed by Ilairaja and audio may launch in January 2015. The movie may appear on screens in summer of 2015. The movie may release in both Telugu and Tamil.
Anushka Shetty New Look In Rudhramadevi Movie: