Redmi Note 4G sales in India via Flipkart
Redmi Note 4G sales in India via Flipkart:
The Redmi Note 4G resuming their sales in India. The company which has already sold off one million phones in India. Xiaomi company which was established in 2010 and within four years it had conquering whole Asian Market. The company now valuing 45 dollar Billions. The Note tablet was restarted their sales from yesterday through Flipkart. It was again unleashing their products after many legal problems. Earlier the company was faced some legal issues due to a case filed by Ericsson company.
Redmi company faced an issue that it was selling handsets without the permission of Ericsson which is actually holding the patent rights on handsets. Then after some days the Delhi high court gave permission to sell their products with some terms and conditions up to 8th January 2015 by using Qualcomm Chipset. Even Hugo Barra was also announced that resuming sales in India through Facebook account.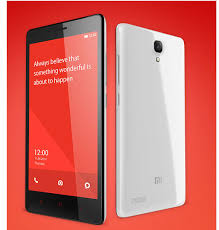 Redmi Note 4G Specifications:
Display: 5.50 inches
Processor: Qualcomm Snapdragon 400 MSM8928 Quad-core 1.6 GHz processor
Camera:
Front camera- 5 MP
Primary Camera- 13 MP
Storage:
RAM –2GB and 8GB Flash Memory
Memory card slot is there and available up to 64 GB memory
Operating Systems: Android 4.4 Kitkat
Battery Capacity: 3100 mAh Lithium-ion Polymer
Connectivity options:
Wi-Fi 802.11 a/b/g/n/ac, HSPA+, FDD-LTE, Bluetooth 4.0, GPS
Price: Rs.9999/- (On Flipkart with white and black colour)
Redmi Note 4G sold 4000 units in 6 seconds in India:
Redmi Note 4G was available on Tuesday via Flipkart it just sold 4000 units in just 6 seconds. They are now out of stock.
The Redmi products which are coming with very good features and that too with less prize which was most attracting the consumers. This product too expected the same result and the company wants a big end which could enhance their market in India.