RBI Policy, Earnings from Airtel, Tata Motors Key for Market
RBI Policy, Earnings from Airtel, Tata Motors Key for Market
Trading sentiment at the stock market this week would be dictated by RBI's policy meet and quarterly earnings from blue-chips like Bharti Airtel and Tata Motors, say experts.Besides, progress of monsoon, investment trend by overseas investors and rupee movement would influence trading at the bourses.Moreover, shares of automobile companies would be in focus on Monday amid monthly sales data announcement. RBI's rate announcement is scheduled for August 4."Movement of the index in near term will depend on further reforms initiatives to be taken by the government in ongoing monsoon session of Parliament and upcoming first quarter results of large-cap companies," said Vivek Gupta, CMT – Director Research, CapitalVia Global Research Limited.Among major earnings this week are HCL Technologies, Hero MotoCorp, Bharti Airtel, Bharat Heavy Electricals, Mahindra & Mahindra and Tata Motors."In the RBI meeting on August 4, if the interest rate is reduced, this would act as a short-term trigger for a strong bounce back for PSU banks," said Jimeet Modi, CEO, SAMCO Securities."The quarterly earnings season has started on a muted note as far as the results for the early birds suggest.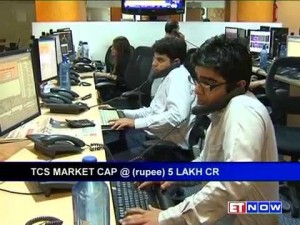 Six of Top 10 Companies Add Rs 28,618 Crore in Market Cap:
The initial numbers for June quarter results have not shown any sign of improvement amid weak domestic economic environment," said Paras Bothra, VP, equity research, Ashika Stock Broking.The combined market valuation of six of the top 10 most valued Sensex companies rose by Rs 28,618.35 crore last week, with ITC and CIL emerging as the biggest gainers.In the list of top 10 firms, TCS, HDFC Bank, CIL, ITC, SBI and HUL witnessed addition in their market valuation whereas RIL, Infosys, ONGC and HDFC suffered a cumulative loss of Rs 21,147 crore.The market capitalisation (m-cap) of ITC surged by Rs 9,542.27 crore to Rs 2,61,570.48 crore, the most among the top 10 companies.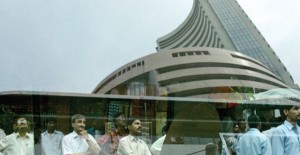 CIL's valuation jumped Rs 8,463.93 crore to Rs 2,77,477.89 crore, while that of SBI climbed by Rs 5,220.95 crore to Rs 2,04,590.53 crore.The m-cap of HUL advanced by Rs 3,061.96 crore to Rs 1,99,297.96 crore and TCS added Rs 1,224.2 crore to Rs 4,91,640.72 crore.Similarly, HDFC Bank's valuation moved up by Rs 1,105.04 crore to Rs 2,79,073.24 crore.In contrast, the market cap of ONGC slumped by Rs 8,555.49 crore to Rs 2,33,607.66 crore, while that of RIL plunged by Rs 7,576.2 crore to Rs 3,24,303.43 crore.Infosys' valuation saw an erosion of Rs 2,595.55 crore to Rs 2,47,622.12 crore and HDFC lost Rs 2,419.75 crore to Rs 2,11,093.15 crore.TCS yet again topped the domestic market cap chart, followed by RIL, HDFC Bank, CIL, ITC, Infosys, ONGC, HDFC, SBI and HUL.Over the past week, the BSE Sensex ended on a muted note, showing a marginal gain of 2.25 points at 28,114.56.