Superstar
Rajini
Has dubbed his upcoming Movie Lingaa at a lightning speed. He said that the Movie should finish dubbing lessthan 24 hours.
Lingaa is an upcoming Movie leading actors as Rajinikanth, Anushka Shetty and Sonakshi Sinha in the lead roles. Movie was directed by K.s.Ravi kumar and dialogue writer Ponkumaran,
Lingaa Movie was ready to hit the screens on 12december 2014 on the occasion of Rajini birthday.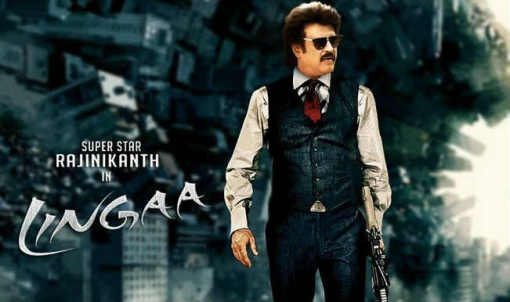 The film has completed major part of its shoot and is in the stage of post production and only two songs are to be shot in this movie. Meanwhile the dubbing for the film is going on. It is said that Rajnikanth has completed his dubbing in less than 24 hours.
Major part of the filming is done in the Ramoji Film City Hyderabad and the climax portion has done in Shimoga.
 The motion poster of the film Lingaa was released on 29th august 2014.