PM Modi to Leave for UAE on Sunday; First Visit by Indian PM in 34 Years
PM Modi to Leave for UAE on Sunday:
It will be a packed two day visit for Prime Minister Narendra Modi when he travels to Abu Dhabi and Dubai this Sunday. It's the first visit by an Indian PM to the United Arab Emirates in 34 years, the last one being late Indira Gandhi who travelled there in 1981.Trade and investment will be top of the agenda, hoping to get the UAE to invest a part of its USD 800 billion sovereign wealth fund in India. With nine per cent of India's oil supplies come from the UAE, energy talks are also an important part of the visit.UAE is India's third largest trading partner, and accounts for USD 60 billion in trade.PM Modi is expected to visit the famous Sheikh Zayed mosque in Abu Dhabi, his first ever visit to a mosque on an overseas trip. Earlier in June, PM Modi had visited a Muslim shrine during his visit to Turkmenistan, and a photograph of him with two clerics was widely tweeted.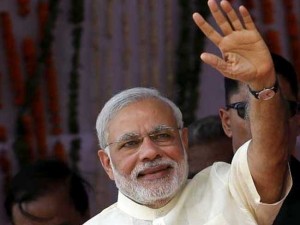 A spokesperson for external Affairs ministry, Vikas Swarup said that PM Modi would meet the Crown Prince of Abu Dhabi, Sheikh Mohamed bin Zayed Al Nahyan, who is also Deputy Supreme Commander of the UAE Armed Forces. He will also meet UAE's Vice-President Sheikh Mohammed Bin Rashid Al Maktoum among other top leaders.There are nearly 2.6 million Indians in the UAE, also the highest among all expat communities there, who remit USD 13 billion, annually, back home.As he did in the US and Australia, PM Modi will address the Indian diaspora in Dubai at the cricket stadium just before he wraps up his visit on August 17. Almost 50,000 people are expected to attend the function.
PM Modi to Seek Enhanced Energy, Trade Cooperation During UAE Visit
Describing United Arab Emirates (UAE) as a "valued partner", he said the extent of the ties indicate the vibrant bilateral relations India being UAE's 2nd largest trading partner and UAE the 3rd largest trade partner for the country."I specially look forward to meeting the large community of Indian workers based in UAE. No words will be enough to appreciate their hardwork and sweat over the last many years," the Prime Minister said in a statement, and noted the immense contribution made by over 2.5 million Indians who have made UAE their home."The economic strides taken by UAE are extremely admirable. UAE is a global economic success story that has attracted people from all over the world. UAE has also emerged as an important logistics hub…. During my visit, I seek to enhance cooperation in energy, trade and will talk to investors on why India is an attractive destination to invest," he said.During his overnight visit, Mr Modi will first travel to Abu Dhabi and then to Dubai on August 17. Apart from holding talks with the leadership there, the Prime Minister will address huge Indian gathering in Dubai Cricket Ground, on the lines of the event held in Madison Square Garden in New York last year."I will hold extensive talks with His Highness Sheikh Mohamed bin Zayed Al Nahyan, Crown Prince of Abu Dhabi, whose enlightened vision and farsightedness has taken UAE to new heights of development. I will meet His Highness Sheikh Mohammed bin Rashid Al Maktoum, the Vice President and PrimeMinister of UAE," Mr Modi said."One of the places that I will visit in UAE is the Masdar City, a zero carbon city, which is an effort towards creating a cleaner and greener tomorrow," he added.He also noted that India and UAE are fantastically connected be it via air or through the sea.