Piku Amitabh new Movie Details
Indian Veteran actor Superhero Big b Amitabh Bachchan is now come with a new Homely Look.his new film "PIKU" which is directed by Shoojith Sirkar."Yahaan","Madras Cafe","Vicky Donor" were his earlier movies. Shoojith won National Award which is comibinedly given to him and John abraham for the
film Vicky donor.
along with Amitabh,Deepika Padukone,Irrfan khan,Moushmi chattergi are playing different roles in the film.
after "Paa" Amitabh is comming with an interesting and challenging role with a different attractive getup.in "Paa" he played a role of prosthetic prematured aged
character.
The present film "PIKU" is a story of a Relation between a father and his daughter .In the film Deepika is playing Big b amitabh's daughter role. in late age
amitabh dealing with a challenging role as he regularly does in his oldendays.and he is selecting the stories which suits him.
 Piku Amitabh new Movie more details
Now a days every Hero is trying for six pack and 8 pack,but the supreme Hero Amitabh bachchan come with a "Family pack" ,and created a new sensation in
bollywood with his new look in "PIKU".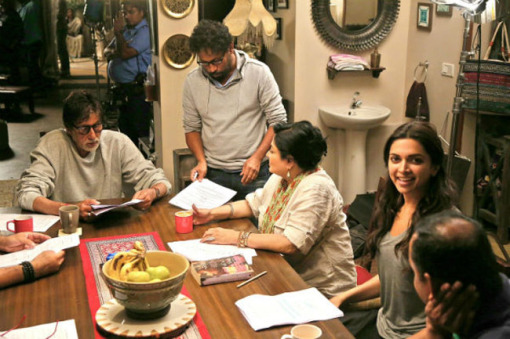 The film director Shoojith says"i am very proud and honour to direct mr.Amitabhji,every actor Irrfan khan,Deepika and all played a fantastic role and supported me a lot". MSM Mostion Pictures Producing the film in association with Saraswathi Entertainment Creation limited and Rising Sun films.
the film is scheduled to Release on April30,2015.
Related News of BollyWood:
Read More Deepika Padukone Aganist Media