Online Police verification for passport to start in November
Online Police verification for passport to start in November in Our Country
Bengaluru will become the first city to have online police verification process for passports with its launch in November as part of a country-wide project that will cut down the time required for issuing the travel document from a month at present to just a week.The Home Ministry is working on a project under which the head of district police — SP or DCP — will be given access to databases of National Population Register, Aadhaar and the Crime and Criminal Tracking Network System (CCTNS) to enable online verification of identity, address and criminal record, if any, of the applicant.The police officer will match biometric data, photo, and address of the applicant in the NPR, Aadhar data and check criminal antecedent on CCTNS, a comprehensive database for crimes and criminals that connects around 14,000 police stations across the country.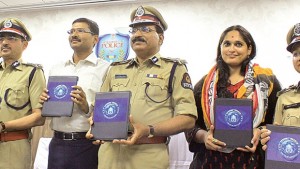 Bengaluru is the first city for Online Police verification:
The project will be launched in Bengaluru as Karnataka has a robust police database called Police IT.This is part of a comprehensive plan to integrate the database of the External Affairs Ministry with the Home Ministry's CCTNS across the country."When the system is finally put in place, we hope that police verification will take less than a week from present a month in most of the places," a Home Ministry official said.There have been complaints of delay in making a fresh passport or getting the old one renewed. This, officials said, was primarily due to delay in getting the police verification report.At present, the passport office follow a decades—old system of sending verification requests to the District Superintendent of Police's office which, in turn, forwards the request to the police station concerned.
Benefits for the Passport applicants
Allowing the CCTNS database to be used for the benefits of passport applicants will eliminate the time-consuming process of policemen personally visiting homes.CCTNS synchronises databases of security organisations and it would be easier for the law enforcement agencies to track down a criminal moving from one place to another.Officials said that if the online police verification system becomes successful, the government plans to extend it to other activities like verification of tenants, domestic servants, new government recruits and even for background checks of prospective employees by companies and foreign embassies.