US President Obama to be chief guest on Republic Day:
With the historic victory for the NDA government which lead to massive boost to Indo-American ties with Modi's diplomacy, US President Barack Obama on Friday accepted Prime Minister Narendra Modi's invite to be the chief guest at India's 66th Republic Day Parade on January 26.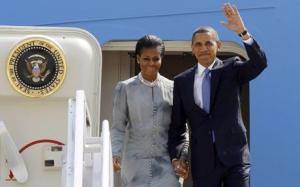 Conforming this the White House has tweeted – "At the invitation of Prime Minister Modi, the President (Barack Obama) will travel to India in January 2015 to participate in the Indian Republic Day celebration in New Delhi as the Chief Guest. This visit will mark the first time a United States of America's president will have the honor of attending Republic Day of India, which commemorates the adoption of India's large constitution. President will meet with the Prime Minister and Indian officials to strengthen and expand the Indo-US strategic partnership for future."
PM Narendra Modi had posted on Twitter informing of his invite to President Obama. He wrote that This Republic Day, we can hope to have a friend over…… and he said invited President Barack Obama to be the 1st US President to grace the occasion as Chief Guest.
Obama to be chief guest at Republic Day celebrations:
Obama's acceptance of PM Modi's invite is seen as United States' effort to forge new global partnership with India sub-continent.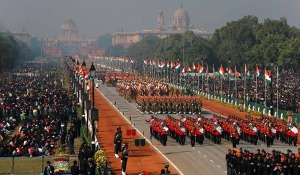 Former US diplomat Nicholas Burns gave a quick reaction over this topic saying that 'Obama's India visit will start a new chapter of Indo – US ties', as it is quoted by an English news channel.
Earlier in day, terming PM Narendra Modi's US visit as "extraordinarily successful", a top official in the Barack Obama administration had said that US-India relationship has come "a remarkable distance".
Obama First US President to guest on Republic Day:
The invitation to Barack Obama comes weeks after PM Modi's hugely successful visit to the US. Modi and Obama also met on the event of G20 summit in Brisbane on Nov 14 (children's day in India). Brack Obama had called Modi a "man of action."
This will be the Barack Obama's second visit to India. He had visited India earlier in 2010 at the invitation of then prime minister Manmohan Singh (congress government) and had addressed a joint session of Parliament.
White House confirms Obama's India visit as chief guest on Republic Day
Obama on September 29 hosted a private dinner for Prime Minister Modi at the White House during the his US visit.
India-US bilateral relations have became a global strategic partnership, based on increasing similar interests on bilateral, regional and global issues.
The bilateral cooperation is now essential and its broad- based and its multi-sectoral, covering trade and investment, defence and security, education, science and technology, cyber security, high technology, civil nuclear energy, space technology and applications, clean energy, environment, agriculture and health strategies and plannings, culture and traditions.