In some countries, the major automakers are working hard to develop vehicles last technology that can conduct themselves without someone to go behind the wheel. The first releases are expected in 2015 or so, but in Singapore the wait has become much shorter.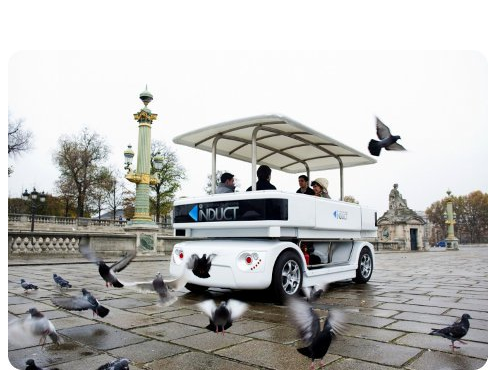 The picture shows the Navia ,driverless vehicle that can carry up to 8 people at a time. The Navia, which incidentally has a strong resemblance to golf carts, has an electric motor and also has touch a screen navigation. When he's not hanging around the streets carrying people from one place to another, this little remains on its charging station to recharge your batteries. A system of lasers and sensors have been integrated so that the vehicle can detect anything that is in its path and dodge in time.
The Navia definitely has potential as public transport, although its top speed is only 20 mph. Soon it will kick in and your route is planned to include airports, universities and major colleges, health centers and theme parks, among others.