MUMBAI CRUSH PUNE;MORITZ SCORES HATTRICK
Mumbai  showed what they can do by crushing Pune with a humongous lead of five goals(5-0).Mumbai dominated the game from the beginning and almost made it a one sided game as they couldn't even make interceptions.
Mumbai had all guns blazing as Indians in the team were so rapid in their movement. Forwards never looked back and were every where and history was created as Mumbai'sANDRE MORITZ scored the first hat trick of the inaugural ISL.
Pune on the other hand never seemed to cause any troubles as Mumbai's forwards  made easy penetrations into the penalty area and outplayed Pune. Pune need to work very hard to at least stay in the fight for the top four even though they were outplayed there were positives like their marquee player and many others.
IMPRESSIVE INDIAN'S:
SUBHASH SINGH: He was on the go from the moment play started and was there every time to collect the ball he made some crucial interceptions. He became the second Indian to  make a goal in ISL-2014.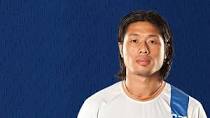 NADONG BHUTIA: He was so active and made some crucial passes to the players inside the penalty area. He was also involved in the Third goal of the hat trick scored byANDRE MORITZ. He is one of the player to look out for.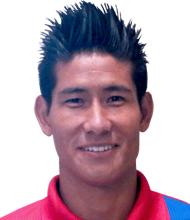 INTERNATIONAL STAR:
ANDRE MORITZ: He was playing for the first time and made his presence felt as he scored a hat trick of goals which made Mumbai breathe easy from their first loss against Kolkata.
TREZGUET: He was also present for Pune every time they needed him. He fought hard but all his efforts went in vain as Pune faced a disastrous defeat.
HIGHLIGHTS OF THE MATCH:
2:54 –  Almost a goal by Mumbai.(0-0)
11:38 – GOAL!!!!. Andre Moritz scores.(1-0)
21:06 – Trezquet fails to score a goal. The ball went past the goal keeper but got deflected of the pole.(1-0)
26:15 – GOAL!!!!. Moritz again this Brazilian has made another.(2-0)
36:00 – GOAL!!!!!!.Subhash Singh shines and makes an awesome goal.(3-0)
70:16 – GOAL!!!!.Hat trick for Andre Moritz.(4-0)
84:53 – GOAL!!!!. Bhutia passes the ball and Letzelter  scores.(5-0)
MOMENT OF THE MATCH:
TREZGUET almost scores but the ball  bounces back of the pole. This changed the course of the match.
HERO OF THE MATCH:
ANDRE MORITZ