Mitti Na Pharol Jogiya movie review and rating:3.5/5
visitors can also check Mitti Na Pharol Jogiya  movie complete review,rating through official advertisement by visiting the related links
Mitti Na Pharol Jogiya is an upcoming Punjabi movie which is directed by Avtar Singh, leading roles as  Kartar Chemma, Aman Grewal, Japtej Singh and more. Movie Produced under banner Ram Avtar Art Film. The story of the film revolves around the emotions of love and anger with an impact of partition on common life
Director : Avtar Singh

Production House : Ram Avtar Art Film

Producer : Ram Sidhu

Executive producer : Gurpreet Baba

Overseas Execution : Navalpreet Rangi

Co Producer : Amrinder Laddi

Story By : Avtar Singh

Screenplay By : Avtar Singh

Dialogues :Barry Dhillon,Ajmer Aulakh

Music : Desi Crew

Lyrics : Surjit Patar, Bunty Bains,

Digital Partner: Lokdhun

Mentored by: Anurag Basu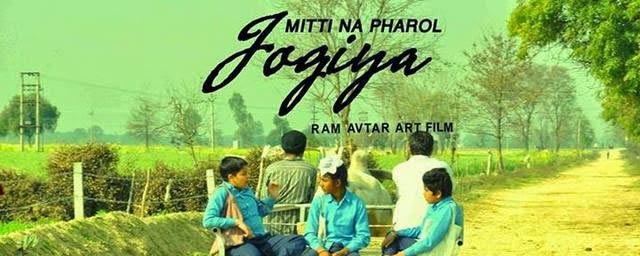 Mitti Na Pharol Jogiya movie critics review and public talk:
Starring Kartar Cheema, Amann Grewal, Japtej singh(Bhaag Milkha Bhaag Fame)
Cinematography Navneet Beohar
Production 
company :
Ram Avtar Art Film & VIP Films & Entertainment
Distributed by Studio 7 Production
Mitti Na Pharol Jogiya movie review and rating:
The movie is produced by Ram Avtar Art Film. The story of this movie revolves around the emotions of love and anger with an impact of partition on common life. Japtej, who is playing the lead in the movie is best known for his role of the child Milkha Singh in Bhaag Milkha Bhaag. Aman Grewal is playing the female leading role as opposite to Kartar Cheema. This film music has been composed by Desi Crew and features singers including Kamal Khan, Kaur B, Nachattar Gill, to bring a variety of sad, romantic and dance tracks in the film.