Mitt Romney Says No to 2016 Presidential Elections
Mitt Romney Stepped out of 2016 Presidential elections:
Mitt Romney is a 2012 Republican Presidential candidate has quoted that "I've decided it is best to give other leaders in the party the opportunity to become our next nominee". Romney was former Governor of Massachusetts. He also thanked all his supporters, friends and family who worked tirelessly in campaigns in past.
Though he was quitting from nominee of Republican Party Romney gave assurance for party that he will work for party to conquer the White House in the forthcoming elections in 2016. Mitt Romney is also known as very good businessman in America.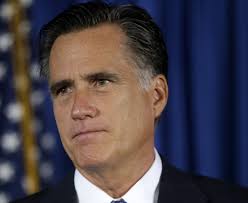 Who is nominee for Presidential elections 2016 for Republican Party:
Romney has spent decades for Republican Party to move forward. Romney and his spouse Ann was decided to step aside from politics. The 67 year old leader decision could be quit astonishing decision for Republican Party and rest of American people.
After this situation Republican Party started for searching a new nominee for 2016 Presidential elections. The current president Barack Obama is Democratic leader was not having great chances to lead his party again as a President. This time elections many other nominees are hearing more than current president.
In the Earlier elections 2012, Obama beats Romney by 3.9% of votes and 126 votes in the Electoral College. That vast defeat by his opponent it was depressing for Romney at that time.
As only a year left for USA 58th presidential elections many circumstances may place and Democratic Party has still not decided nominee for presidential elections.