KOLKATA GO PAST NORTH EAST UNITED;FIKRU SHINES AGAIN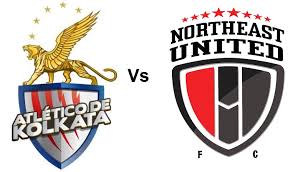 KOLKATA continued their winning ways as they dominated the match and won it comfortably  with a goal difference of two(2-0).Kolkata broke the defence ofNorthEastUnited very early as the Ethiopian FIKRU came good again. It was not a one sided game as the home side came back well and continued to attack.
NE FC's defence was consistently tested as the forwards of ATL-de-KOLKATA always pushed with the internationals coming good and well supported by the Indian's. Kolkata is the only team that didn't concede a goal until now.
Indian's in the NE FC came good once again well lead by Durga Bora. The Indian players were very energetic giving some crucial passes which were not correctly utilised even their " Hero  of the last match" koke couldn't  make one such pass which could help the NE FC to equalise the lead. The difference between two goals was almost  (75′) which shows that the match was not easily won.
IMPRESSIVE INDIAN:
DURGA BORO: This talented youngster was raising again as he was everywhere with his attractive ball play. He had two shots on target which didn't work for NE FC.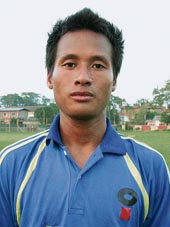 INTERNATIONAL  STAR:
FIKRU TEFFERA: This Ethiopian has impressed one and all and made Kolkata his own. Becoming the leading goal scorer in Indian Super League.
HIGHLIGHTS OF THE MATCH:
8:24 – Almost a GOAL.NE FC show intent.
8:43 – SAVE!!!. By the NE FC Goal keeper. An awesome ball by Luis Garcia was saved.
12:45 – SAVE!!!. By the ATL-DE-KOLKATA Goal keeper.
14:40 – GOAL!!!!. FIKRU again take a bow.
91:00 – GOAL!!! PODANY this time. An awesome pass by Sanju Pradan well utilised.
HERO OF THE MATCH: