Jigina review and rating :
Director : Ravi Nanda Periyaswamy
Producer :  
N. Linguswamy
Music Director :
John Peter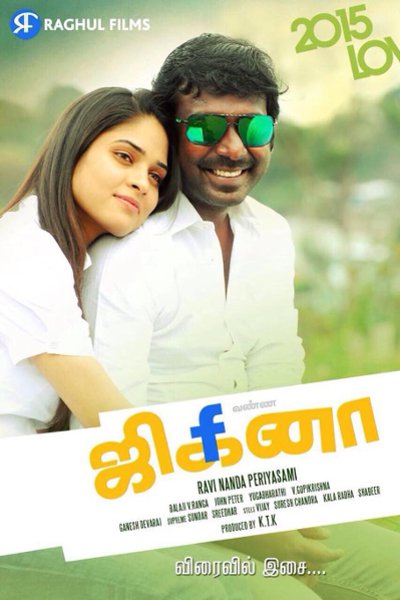 Jigina Tamil movie review and rating
'Jigina'is about the Hero (Vijay Vasanth) who gets into big trouble after using a fake ID on Facebook. Sania Thara is the heroine while 'Kumki' Ashwin and Singam Puli are the others in the cast. The film has music by new comer John Peter, Lyrics by Yugabharathi and is directed by Ravi Nanda Periyasamy of 'Oru Kalloriyin Kathai' fame.
'Jigina' has been acquired by director N. Lingusamy's Thirupathi Brothers and is releasing on the 21st of August 2015.
Jigina Tamil movie critics review and public talk:
Jigina is a unique love saga between a call taxi driver (Vijay Vasanth) and an IT professional (Saniya Thara) where Facebook is the connecting point. Also the movie story deals about the fake love stories and relationship exists in social networking sites.
Director Lingusamy's production house 'Thirupathi Brothers' will release the movie in their own banner.