Japanese widow arrested for serial killing of her 7 partners
Japanese widow arrested for Serial killing:
Japanese widow woman was arrested for serial killing of her seven husbands. Chisako Kakehi was arrested in Kyoto on 19th November. Chisako Kakehi was having more than 6.5 million dollars in form of insurance and others from her seven partners.
Chisako Kakehi quoted that " I did not kill anyone" in the police investigation. Even according to tv reports she said some astounding blatant lies that " I didn't know how to kill someone. I don't know where the cyanide came from "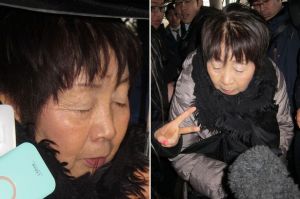 Chisako Kakehi was accused due to the recent investigation after her late husband 75 year old Isao Kakehi died last year. Surprisingly Isao Kakehi died in just one month of their marriage.
Serial killing More details:
In the past, Chisako Kakehi's first husband died in 1994 at age of 54. Then coming to her second spouse, he also died in 2006 with stroke at the age of 69, Chisako quoted that she met him through a dating agency.75 year old 3rd partner was passed away in 2008. Another partner died because of cancer after a year. Isao Kakehi died in 2012 due to heart stroke while travelling on motorbike.
But after taking investigation by the police. While in the hospital the doctors discovered that there is high cyanide compounds in the dead body.
Formerly here are some related cases to like this case, that is another widow killer. Kanae Kijima was arrested for murders of three men due to their committed suicide or died accidentally that she met through internet dating sites. She was also did the same thing for money. she would not pay money that they gave to her. Their bodies also having full of poison. As the case was going in the court while she appeal to the Supreme Court.
Finally, like these Black Widow cases should not repeat that they should have a stern punishment to not to repeat such cases.