Jackie Shroff: Thankful For 'Strong and Solid' Role in Brothers
Brothers Movie: Jackie Shroff
Veteran actor Jackie Shroff has thanked director Karan Malhotra for giving him a "solid" role in the movie Brothers, and says essaying the character was emotionally challenging."I'd like to say that it is a film made with a lot of heart. Throughout the 30 years of my career in the industry, I've done several emotional roles, but this is the first movie in which he (Karan Malhotra) has extracted a lot of emotions from my heart," Mr Shroff said.When asked about the Agneepath (2012) director's style of working, Jackie said: "As a director, he's an old school, but still in touch with current generation. I'm thankful to him for giving me such a strong and solid role."Brothers stars Akshay Kumar and Sidharth Malhotra in the lead roles roles. (Also Read: Filming Brothers With Akshay Like 'Being in Punjabi Joke Book,' Says Sidharth Malhotra)He said that both of them have done "outstanding work" and that he had a "great time" working with both of them.In the movie, the 58-year-old actor will play father to Akshay and Sidharth's characters. The movie also stars Jacqueline Fernandez as Akshay's wife.Brothers which is a remake of the 2011 Hollywood film Warrior and tells the story of estranged brothers who face-off in the ring, is slated to release on August 14.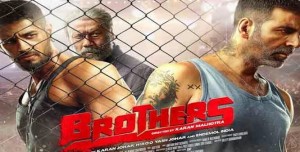 Brothers movie Review details and public talk:
Brothers is the official remake of the Hollywood movie 'Warriors'. Warrior was a 2011 American sports drama film which was directed by Gavin O'Connor and had Tom Hardy and Joel Edgerton acting as two brothers whose entrance into a mixed martial arts tournament forces them to come to terms with their past.Except the drama part of the movie, it is all about mixed martial arts and fighting. The youngest son of an alcoholic former boxer returns home, where he's trained by his father for an international competition in a mixed martial arts tournament – a path that puts the fighter on a collision corner with his older brother.Warrior debuted in third place in its first week at the U.S. box office with a box office collection of $5,242,107. Brothers is the first film for Akshay Kumar and Sidharth Malhotra to share the same screen space. Sidharth Malhotra will play Tom Hardy's role in the movie, while Akshay Kumar has been roped in to play Edward Edgerton's character.Since both the actors are required to practice mixed martial arts. Akshay and Siddharth are ideal for the parts. They both practice martial arts in real life and are no less than experts in the field.The movie will definitely be a must watch because it is the official remake of 'Warriors' which was a blockbuster hit at U.S. box office. Let's see if the same results can be reciprocated in India also.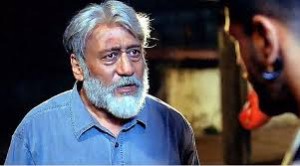 "THROUGHOUT THE 30 YEARS OF MY CAREER IN THE INDUSTRY, I'VE DONE SEVERAL EMOTIONAL ROLES, BUT THIS IS THE FIRST MOVIE IN WHICH KARAN MALHOTRA HAS EXTRACTED A LOT OF EMOTIONS FROM MY HEART," HE SAID