Jabardasth Venu (Tillu) arrest by Police
Jabardasth Venu arrest by Police
Jabardasth Venu know as Tillu or Venu Wonders was arrested by police of osmania university . Jabardasth Venu known comedian from Sirisilla of Karim Nagar District performed a skit which is telecast on ETV on 18 Dec 2014 will made a buzz all round . The skit he performed was opposed by few people of certain community stating that the as shown there caste so cheaply and the women of there caste are shown vulgarly .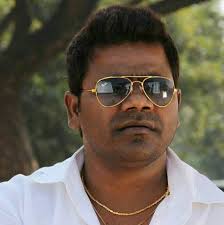 The community people as filed a case against Venu (Tillu)  at osmania police station after the telecast of the skit and few group of people have hit Venu near film chamber on the incident ,for performing skits on them and visualizing them vulgarly
Osmania University Police arrest Jabardasth Venu
Today (27 Jan 2015 ) police had arrested Venu on the case filed and prosecution as went on and police as informed that he will be provided to court of the case on Wednesday . The further proceedings will be through court and hope both the sides get correct judgement .
For more details movie reviews , movie gossips , movie trailers and many  more please stay tuned to our website topicsindia.com