IPTL TICKETS ON SALE;BOOK MY SHOW IS OFFICIAL PARTNER
IPTL to get started and the tickets are on sale and Book My show is the official partner.IPTL is a Tennis tournament which was founded by Indian star and Grand slam champion Mahesh bhupathi. IPTL is the most awaited tournament and this will give an opportunity for every tennis fan as they will come to see their hero's play in front of them.
IPTL is a wide spread tournament and it will be a treat to every tennis lover. This tournament will be played in all Asia as there are four franchises. IPTL has four legs featuring in four different countries and in India it will be hosted in New Delhi. Teams contain a wide collection of stars as it includes many stars like the Swiss king "Roger Federer" ,"Novak Djovick" and many legends of the game.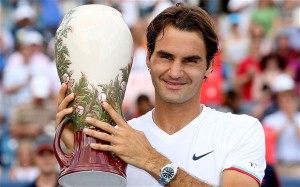 IPTL starts in Philippines and proceeds to Singapore, it then comes to India and the matches will feature on 6th, 7th,8th of December. IPTL is scheduled from 28th November to 13th December. IPTL is a short tournament in terms of days but not in terms of action. This is really an excellent initiative by Indian star player.
The tournament will be played in New Delhi and the venue would be Indira Gandhi Indoor stadium .This venue has a seating capacity of 15,000. The tickets in the stadium are graded into three different categories ,The prices are least for Category-3 are 3,240,Premium tickets are of two types On court and off court these are a bit costly and are 49,680 & 29,160.
IPTL TICKETS OFFICIAL PARTNER  BOOK MY SHOW
IPTL will feature more international stars like Novak Djokovic, Caroline Wozniacki, Eugenie Bouchard, Goran Ivanisevic, Jo-Wilfried Tsonga, Daniela Hantuchova. Indian internationals include Sania mirza,, Rohan boppanna and of course the creator Mahesh Bhupathi.
The league will move to Dubai for its final round and it is expected that this league is a perfect tournament for al those fans who would like to see their legends play in front of them.
HURRY TICKETS ARE LIMITED AND WILL BE SOLD LIKE HOT CAKES GO AND GRAB YOUR TICKET………..