ICC INCREASES PRIZE MONEY FOR WC-2015
ICC has increased the prize money for the World Cup by approximately twenty percent. The prize money which was $9.2 million has been increased to $11.5 million. It also said that the amount given to the team which wins would be $4.3 million but if the team will win all its matches that is if it remains unbeaten it would be more than $4.6 million.
The amount of money is as follows:
• Winners: $4.3 million.
• Runners:$2 million.
• Semi Finalists:$692,000.
• Quarter Finalists:$346,000.
• Winners of each group match: $52,000.
• Eliminated at first stage:$40,000
DRS TO BE USED
This decision was taken in a meeting which was held in Dubai this was a general meeting. It also said that the Digital Review System(Drs) will be used for all the matches and is mandatory to have two new balls from two ends.
ICC has also finalized the playing conditions for the World Cup that is going to be played from FEB-14 to MARCH-29. There would be only reserve days for the knock out matches and it also cleared that there would be no super over's for any tied match and the team above in the points table will be declared as winners.If the final match is tied then the two teams will be declared as joint winners of the cup.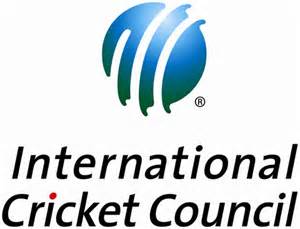 QUALIFICATION FOR CHAMPIONS TROPHY-2017 AND WORLD CUP2019
The deadlines for qualification for the Champions trophy and World CUP-2019 have also been announced. The qualification for champion's trophy will be on 30SEP 2015 and the team in the top will feature in this tournament.
The deadlines for WORLD CUP 2019 have also been named the top 8 teams will have direct qualification and the 9th and 10th will feature in a qualifying tournament which will be held in Bangladesh.