HPCL Graduate Engineers 2015 Notified Recruitment through GATE 2015
HPCL Graduate Engineers 2015 Notified Recruitment through GATE 2015
Hindustan Petroleum Corporation Limited (HPCL) has invited applications from bright, dynamic engineering graduates in specific disciplines. Interested candidates are required to appear for GATE 2015 in their respective disciplines.
Important dates:
Start of the online application December 8, 2014
Last date of online application: February 2, 2015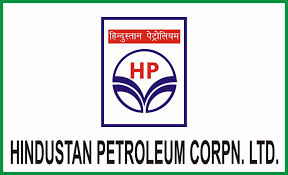 Details of Post:
Job Name: graduate engineers
Eligibility:
Candidates must have passed the qualifying degree examinations and obtained a bachelor's degree in Engineering / Technology in the disciplines mentioned above. All qualifications should be 4 years full-time regular course / s AICTE approved / UGC recognized / deemed University University. The courses offered by autonomous institutions must be equivalent to the relevant courses approved / recognized by the Association of Indian Universities (AIU) / UGC / AICTE.
HPCL Graduate Engineers 2015 Notified Recruitment through GATE 2015
Age limit:
Maximum 25 years as on 30 June 2015 for candidates i.e, general category candidates born on or after 30.06.1990
Wage scale:
During the training period, trainees Agent will be entitled to an allowance of stipend of  33000 / – per month. After the training, they will be absorbed at the entry of the Management Framework 'A' grade in the pay scale of Rs 24,900. – 50500 subject to meeting the required performance related / other criteria, and will be on probation for a period of six months.
How to Apply:
Candidates are requested to complete the GATE-2015 application form online exam scheduled in February 2015. For detailed information on GATE-2015, interested candidates can log on to Web sites or http: / /gate.iitk.ac.in other IITs and Indian Institute of Science (IISC), Bangalore.
After completing and submitting the GATE application form, candidates will receive their registration number GATE-2015 printed on their admit card. Upon receipt of GATE registration number, candidates should apply online at Hindustan Petroleum. The relevant link will be available from 18 December 2014 to "Career Opportunities" sectionwww.hpclcareers.com or www.hindustanpetroleum.com. The online submission of application will be hosted on the website until February 2, 2015.