How to Change Address On Driving License Online
A driver's license is required to drive a vehicle anyplace in India in a correct manner with authorized documents. It additionally is a vital document that may be used as ID proof. Not having a legitimate license could be definitely a punishable offense, under the motorized vehicles Act of 1988. Therefore, maintaining the proper info on your driver's license becomes vital.

Now its time to look at how to change the address on the driving license online.
Mandatory Documents Required to Change Address in Driving License Online
Clearance Certificate/No Objection Certificate
Form No. 7
Change of Address Application Form
Post cover
Aadhaar Card
 If you are a foreigner/NRI, Proof of presence in India
Passport-sized photograph
Proof of current residential address- Ration card, Voter's ID, Bills
If you have no address proof as mentioned above, you can submit any of the following proofs:
Caste and income certificate
Salary slip if you are a central or state government employee
Sworn affidavit before a Magistrate/First-Class Judicial Magistrate/Notary Public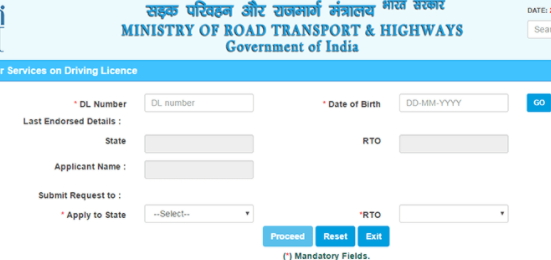 How to change the address on driving license online
The Specified fee for changing the address on a driving license online is INR 500.
Visit the Official website of Sarathi(flagship applications of MoRTH.)which is a subsidiary of the Ministry of Road Transport and Highways.
Now, select your respective state, to which you belong/your native state.
Now Tap on "Apply Online" and then after choosing the "Services on Driving License" option.
Here carefully Read the instructions that will pop up in a dialogue box, and then click on Continue to proceed.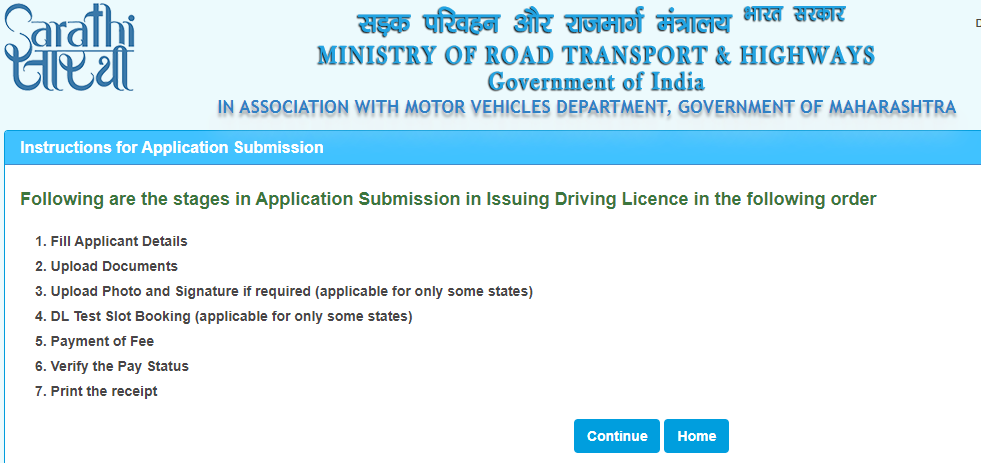 Then, enter the required credential details like driving license number, your date of birth, and State.
Be careful where you have to Select the exact RTO and Tap on the "Proceed" button.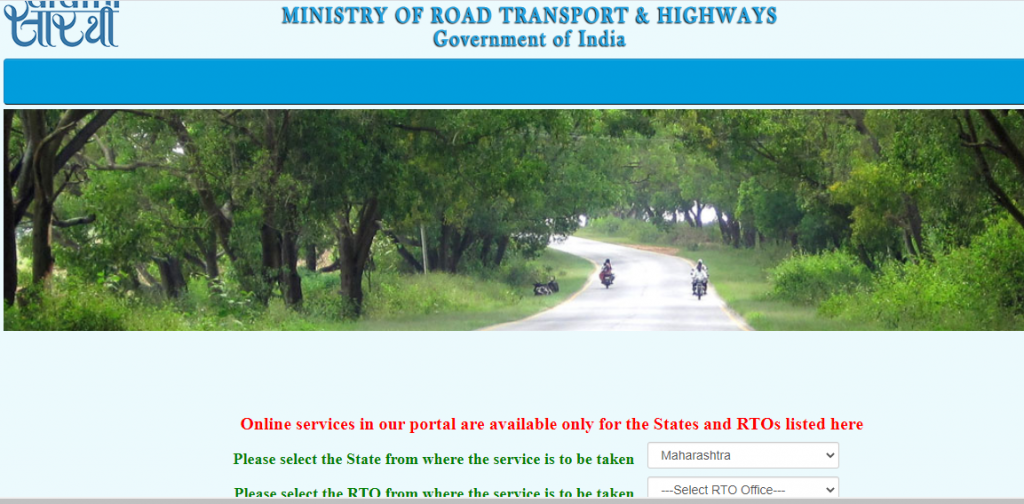 A page pops up with all the details mentioned. Make sure of the details displayed and click on "Confirm" to proceed further.
Now, select the required service and Tap on the "Proceed" button.
Here if you need a NOC, Just click on the "Issue of NOC" button.
Enter the details required and the captcha and then click on "Submit".
Once the acknowledgment form appears, click on "Proceed" to continue.
To transfer the specified documents, click on "Upload Documents" then "Next".
Choose the address proof you would like to transfer from the documents list, then transfer identical.
Similarly, transfer age proof from the document list, and click on on the "Confirm" button.
Next, choose the "Form-1" possibility then transfer the specified kind.
Next, click on the "Upload picture and signature" and transfer each within the needed format and size.
Once you've got uploaded each with success, a message pops up.
Once it will, click on the "Next" button.
Next, choose the "DL Slot Book" to proceed more.
Verify all the small print and choose the category of car
Select associate degree acceptable date and time, then click on the "Book Slot" button.
Once you are doing this, you may receive an associate degree SMS to your registered mobile variety concerning identical.
Have Any Doubts or Not able to resolve the issue. Please comment on your queries in the comments below and we will solve your issues. Also if you found any other way to resolve the issue please comment below