Hero Ram Charan Tej Creates Public Nuisance in Jubilee Hills
Hero Ram Charan tej is considered as one of the most controversial actors among the all young generation heroes . Be it his satires on a legendary director or a public spat with software engineers .  Ram Charan tej was in the news for many wrong reasons. Now, one of the leading news channels has aired a story stating that Ram Charan tej was drunk and created a lot of Hungama infront of an IPS officer's house. Reports recommend that ram Charan along side with his friends made an enormous scene before the place of an IPS officer in Hyderabad. Theegala Krishna Reddy's (tkr) son and Lagadapati Rajagopal's son were also spotted along with Ram Charan tej. No case has been registered on ram Charan or any others as of now and more details will be out very soon.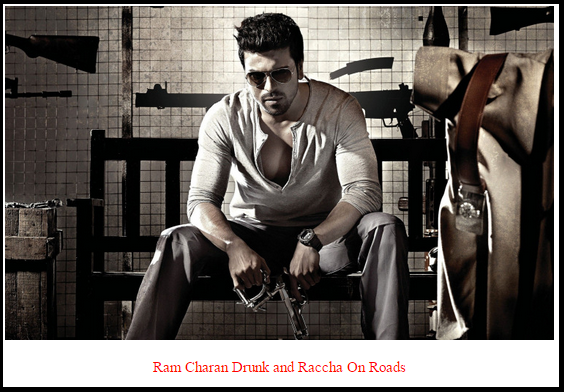 Ram Charan Drunk and Drive Controversy:
Controversies are not a new for Ram Charan tej. There was having a rumour of a drunk and drive accident before his entry in to films and also couple of years before, and he was involved in a road side brawl at a traffic signal with two software professionals.