4 popular games that kill the battery of your smartphone
Battery life gets reduced on our
 smartphone
to play is great, until the battery runs low of course. No matter if you play just to hang out or because you like it, the fact is that mobile can offer us many hours of entertainment. But with advances in graphic quality, and other special effects
was
a problem: 
the games increasingly use more battery
 .
 Many popular applications are able to sell out our battery quick
ly,
and here we talk about 4 of them (in no particular
o
rder):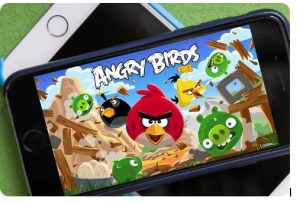 Angry Birds : a lot of birds flying around the screen does not look like much, but the fact is that the games in the series Angry Birds are among the most battery consuming, and suffer this fate both those who play from your iPhone as those who do on an Android smartphone.
Candy Crush Saga : so, another very popular game and simpler than Angry Birds, and like the latter a major energy consumer. The free version is without doubt the most dangerous, due to the appearance of advertisements on the screen.
Fruit Ninja : If you're wondering, yes, this list is made ​​up games that are very popular and they have millions of downloads, both iOS and Android. According to the guys from KS Mobile, energy expenditure that produces Fruit Ninja is even higher than Candy Crush Saga, so try not to cut fruits for long.
Temple Run 2 : the sequel to the famous Temple Run is one of the best graphics levels as far as applications are concerned, and this obviously has an impact on our device's battery. In Android, Temple Run 2 consumes more and Candy Crush Fruit Ninja Saga, so try to monitor the battery level when you play.