Ekkadiki Pothavu Chinnavada: release date, video songs, poster, audience response, reviews and ratings, first looks
Ekkadiki Pothavu Chinnavada is Nikhil Siddharth's upcomming Telugu Romantic thriller by director / screenplay Vi Anand. Produced by P.V.Rao. It features Nikhil Siddharth, Nandita Swetha and Hebah Patel as lead cast.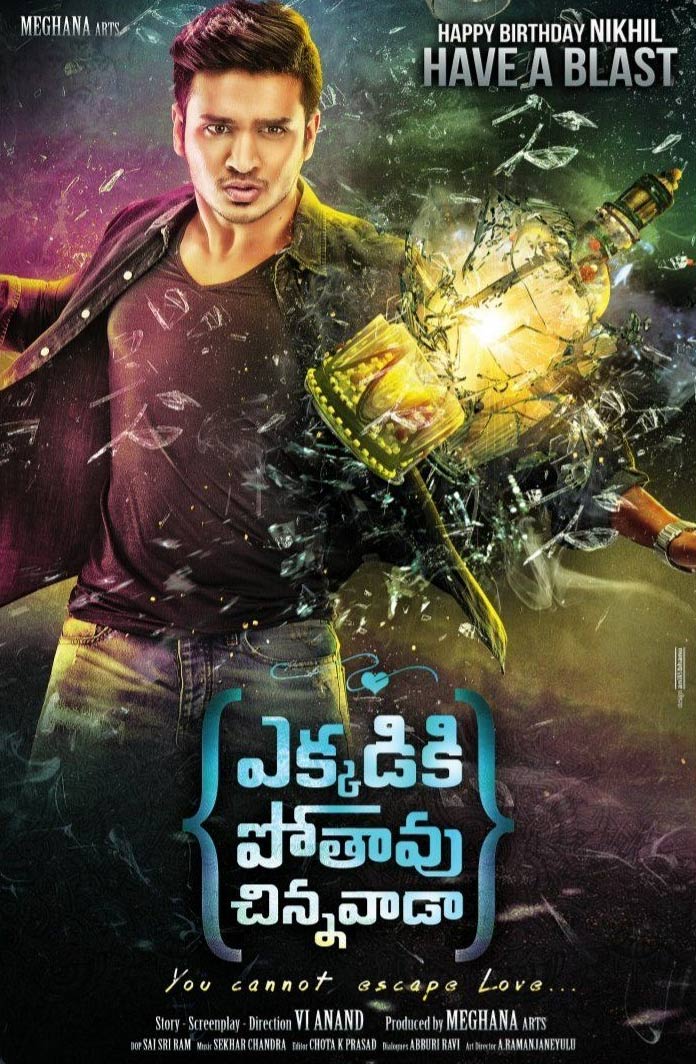 The director / screenplay of this movie is done by Vi Anand. Vi Anand made his film debut in 2014 film Appuchi Gramam in Tamil. His debut for Telugu industry  by the movie 'Tiger".The Tiger movies is not that of a successful movie. But over that this movie is expected to be a great one.
---
In a context-
Director  : VI Anand
Producer  : P.V.Rao
Cinematography  : Sai Sriram
Music  : Sekhar Chandra
Dialogues  : Abburi Ravi
Editor  : chota k nayudu
Art Director  : Ramanjaneyulu
The 'Ekkadiki Pothavu Chinnavada' first look was released on 31 May 2016.
The music is composed by Sekhar Chandra. Making a sign that the movie will also have a good musical experience for viewers. There isn't a lot details about this movies are released yet, so stay tuned for Topics India for more Updates. Also visit Game Fantasy and Peep Telephony.