Kolkata were made to work very hard for their draw as Delhi were on the move from the start. Both teams fought very hard as this was the first evenly poised match. The match was slow in pace at times as both teams seemed to be happy with a draw.
Kolkata were as attacking as they were in the first two games. But, couldn't take advantage as Delhi always fought back. The players of both teams were impressive  and the energy,  momentum cannot be described. Both teams had some young Indian talents firing and was Delhi who impressed  one and all with their attacking strategies.
For Kolkata it was the international's dominating and in contrast it was Indians shining for Delhi. For Kolkata it was JOFRE to score of a penalty. For Delhi it was Elias who made a top class goal. This was probably the best goal of ISL-2014.
IMPRESSIVE INDIAN'S:
SHYLO: He was very much impressive as he continued to attack from the left side and played a very important role in a very much attacking play by Delhi.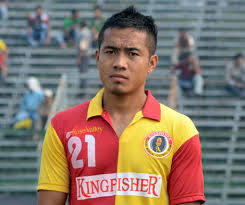 Fernandis: He dominated the attack as he was always available in the penalty area and also played a very important role in the defence.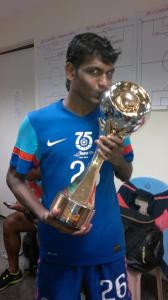 Anwar ali: He displayed the best defensive by an Indian for Kolkata as he impressed every one and has become a most important player for Kolkata.
INTERNATIONAL STAR'S:
DEL PEIRO: He played like a leader and was very much in the game always. His play was full of technique and the corners he took showed his class.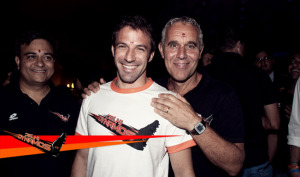 ELAIS: He displayed all his skills as he shot a goal which is truly the goal of the season until this match.
HIGHLIGHTS OF THE MATCH:
18:29 – SAVE!!!!!. FIKRU fails to score.
48:44 – GOAL!!!!. JOFRE scores of a penalty.
61:04 – JOFRE again just a miss.
63:10 – DEL PEIRO fails to score.
72:49 – GOAL!!!. Delhi score and Elias shines.
HERO OF THE MATCH:
PAVEL ELIAS